Guy Given Second Trip with Family After Sad Vacation Photos Go Viral
Some months ago, 34-year-old telecom worker Kevin Blandford of Louisville, Kentucky, won a free vacation to Puerto Rico from his job. His daughter was too young to make the trip at the time, so she and his wife stayed home. Blandford decided to document the entire trip with a series of sad-faced portraits showing that he wasn't having a single second of fun without his family. Those photos went viral after he shared them online, racking up millions of views.
They were so popular, in fact, that the hotel in Puerto Rico and an ad agency noticed and decided to pay for a second identical trip for Blandford's entire family. Blandford took the opportunity to recreate each one of his original sad photos as a happy family portrait.

The photos show Blandford revisiting each of the original tourist spots and the Wyndham Rio Mar where he stayed.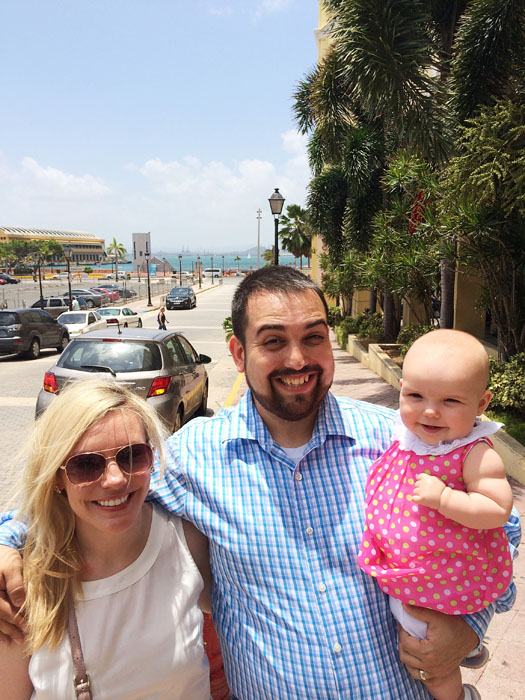 These before-and-after photos may be an even bigger hit than the original set. They've already been viewed over 1.6 million times in just the past 3 days.
(via widgetdude via BoredPanda)
---
P.S. In case you're wondering, Blandford was able to take a friend on the first trip who served as his dedicated photographer for the series.
---
Image credits: Photographs by Kevin Blandford and used with permission