Puppy Portraits in the Style of Baby Photos
Photographer Elisha Minnette recently accompanied her friends Matt and Abby on a trip to pick up their new puppy from Groodle breeder. On the way home, they came up with a strange idea: why not announce their new puppy to the world with a newborn baby-style photo shoot?

The trio has "the craziest sense of humor," Minnette tells PetaPixel, so they decided to give it a shot.
"The shoot was hilarious. Everything went so smoothly. The pup was enjoying every second of it and all the treats he was getting."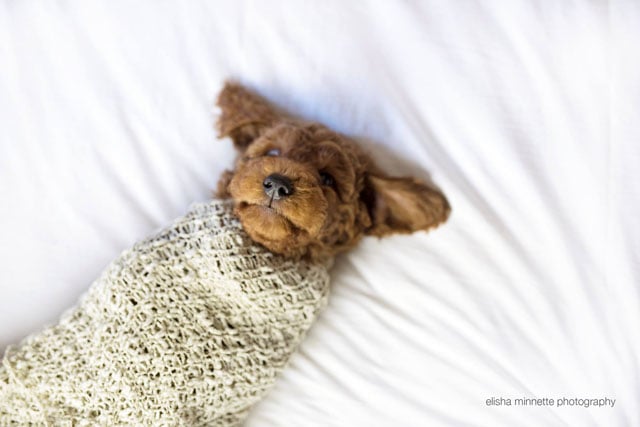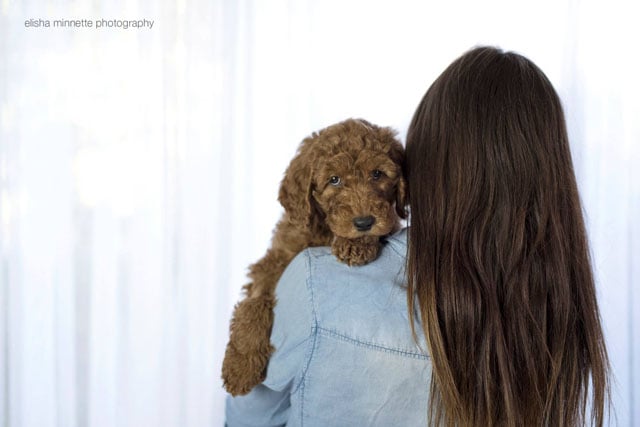 Minnette shared the photos on Facebook, and the post went viral with over 7,000 likes and 20,000 shares in just a few days.
"We did this shoot just for a little bit of humour between ourselves and our closest family and friends that has the same sense of humour as us," she says. "We did not expect this to get as big as it has."
"This shoot wasn't done to 'make fun of new parents' or to make fun of parents who 'over share' their baby photos on social media. This was just clean simple Sunday afternoon fun."
---
Image credits: Photographs by Elisha Minnette and used with permission