Some Samsung Galaxy S6 Rear Cameras Have Sony Sensors, But Others Have Samsung Ones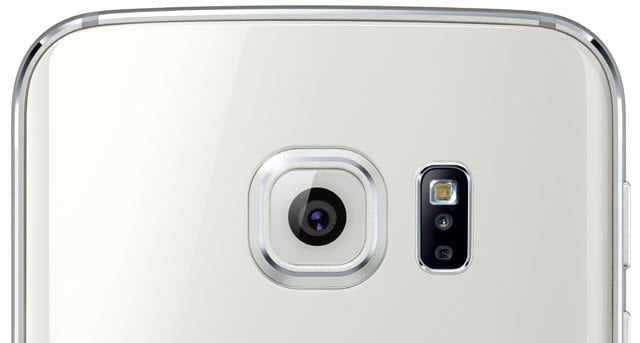 Samsung's new S6 and S6 Edge smartphones were recently found by DxOMark to have the best sensor quality of all smartphones on the market, trumping even the iPhone 6. Good news, right?
Turns out it may not be all roses for Samsung: smartphone owners are reporting that some of their phones contain Samsung sensors instead of Sony's highly regarded ones (and perhaps the one that was tested?), which is reportedly leading to differences in image quality between different units of the S6 and S6 Edge.

News of the discrepancy first emerged over in the XDA Forums, where a user posted two images of two S6 smartphones with different sensor versions. One has a Samsung ISOCELL sensor in its rear camera (left), and the other has a Sony Exmor sensor (right):
In the past several days, Samsung users have been discussing and investigating this issue. Then the website SamMobile got its hands on both types of sensors in two Samsung Galaxy S6 Edge units and did some comparison test shots.
"We think that the images shot using the IMX240 display vibrant and warmer colors than the ones clicked using the ISOCELL sensor," SamMobile concludes. "Also, the images captured using the Sony sensor appear to have more depth in them."
"In bright conditions, the IMX240 captured original colors, but it was the opposite otherwise – the ISOCELL sensor captured truer-to-life colors during low-light conditions."
Sony's imaging sensors have received many accolades in recent years, and last year they accounted for 40% of all sensors sold. But did a temporary shortage in Sony sensors lead to Samsung choosing to put its own homegrown sensors in some of its units? SamMobile thinks that might be the case.
If you own a Samsung Galaxy S6 or S6 Edge and would like to see which sensor your phone has, you can reveal the camera firmware information by dialing "*#34971539#." Don't hit the call button: just wait and it should pop up on your screen. If it doesn't, your carrier may have disabled that function for your phone.
---
Update on 5/6/15: Here's what a Samsung representative tells The Verge:
The Galaxy S6 and S6 Edge utilize camera sensors from several different vendors. Like all of the technology used in our products, they meet our strict global quality and performance standards.