How to Make a DIY Solargraphy Pinhole Camera for 6-Month Exposures
Want to try your hand at creating a solargraph? Photographer Justin Quinnell recorded this informative and humorous 14-minute video tutorial on how you can create a pinhole camera for 6-month-long exposures using only a beer can, some photo paper, a pin, and lots of gaffer tape (which Quinnell calls the "elixir of life").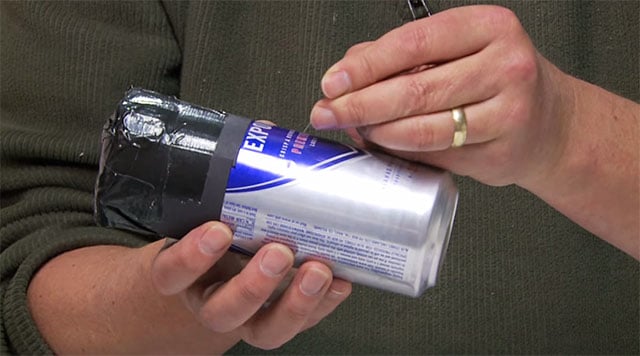 Here's an example solargraph Quinnell made by putting one of these cameras on a roof for six months (there are more in this online gallery):
You can also find a text version of this tutorial over on Justin's website.
---
Update: As Tom reminds us in the comments below, you shouldn't duct tape this type of camera to sensitive public locations, lest this happen to you (and your community).