'Stormlapse' Photographer Ryan McGinnis Shares His Most Epic Shots of 2014
Ryan McGinnis is a photographer and storm chaser whom we interviewed and featured back in 2011. After years of pointing his camera at newsworthy storms, McGinnis switched things up a bit in 2014 by introducing time-lapses into his repertoire. Although he was still learning, he did manage to capture quite a few amazing sequences showing powerful weather events.
The 4.5-minute video above, titled "2014 Stormlapses," is a highlight reel McGinnis put together to share his best time-lapse sequences.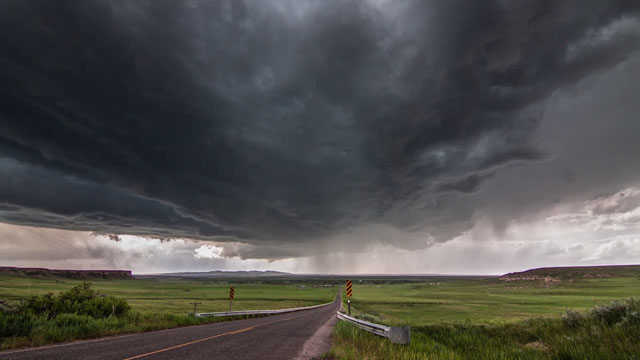 McGinnis typically captures photos at a rate of one frame per second using a Canon 50D, Canon 20D, Rokinon 14mm, Canon 17-40mm f/4, and an older Manfrotto aluminum tripod.
McGinnis is based in Nebraska, which gives him a wide radius of storms he can cover while still returning home on the same day (he says it's about 400 miles).
Here are a few of the same sequences at 4K resolution:
You can find more of McGinnis' amazing work on his website and on Flickr.
---
Image credits: Videos and still frames by Ryan McGinnis