An Inside Look at Leitz Park Wetzlar, Leica's Gorgeous Global Headquarters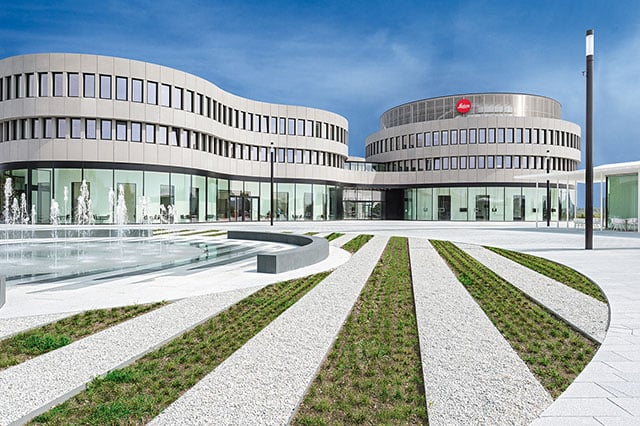 In February 2014, Leica moved its headquarters to the newly constructed Leitz Park Wetzlar, a state-of-the-art campus for its management and manufacturing. Here's a look at what the beautiful campus is like from the outside and inside the buildings.

First, check out what the grounds looks like from the air in this aerial tour video released by Leica yesterday:
Here are some official photos of the new campus as seen on Leica's website: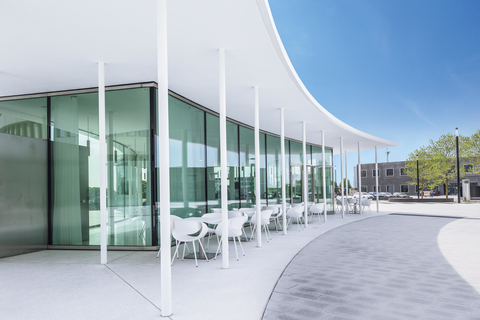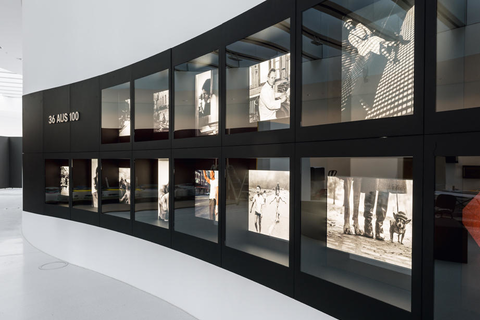 When Leica held a large inauguration event for the new headquarters, the company invited notable photo industry figures and photographers from around the world to its party. Among those invited was Sean Cranor, the owner of Camera West and the president of Leica Store SF.
Here are some of the photographs Cranor shot while in Germany for the special occasion:
Peter Karbe, Leica's "optical designer superstar":
Exhibits showing Leica gear that were made before the company became involved in cameras. Its history of optics included binoculars and sport optics.
Cranor was given a tour of Leica's manufacturing facilities. "Leica attests that they have more control in this process by hand than they can have by machine," he writes. "Since they do not settle for anything less than the best, it is still done by hand today."
Leica lenses are manufactured one at a time rather than through an assembly line process.
The clean room of the factory is where the cameras are assembled. Negative pressure is used to keep dust out. Each of the gray areas in the ceiling is a filter that keeps contaminants out of the space.
Exploded views of Leica cameras and their components:
Café Leitz, where German refreshments are served to visitors and employees.
Keychains are among the smaller items found in the Leica visitor store.
Renowned photojournalist Nick Ut (whom we interviewed in Germany in 2012) taking a picture of a friend next to his photo on display in Leica's exhibition.
That concludes our virtual tour. You can plan a trip to Wetzlar, Germany, if you'd like to check out Leica's campus and its many tourist-friendly areas yourself.
---
Image credits: Official campus video and photographs by Leica, and Leica inauguration photographs by Sean Cranor/Leica Store SF and used with permission.