These Space Photos Were Made by Scanning Things Found in a Kitchen
For the past couple of years, photographer Navid Baraty has been experimenting with the idea of creating photographs of the universe without having to leave his home… and without having to point a camera up at the sky. His WANDER Space Probe series of images may resemble photos captured by NASA using its Hubble telescope camera, but the photos were actually created by putting ordinary kitchen items on an Epson flatbed scanner.

The planet in the photo above was created by scanning a glass containing water, half and half, and food coloring. The stars in the background were made by scanning baking powder, salt, and cinnamon.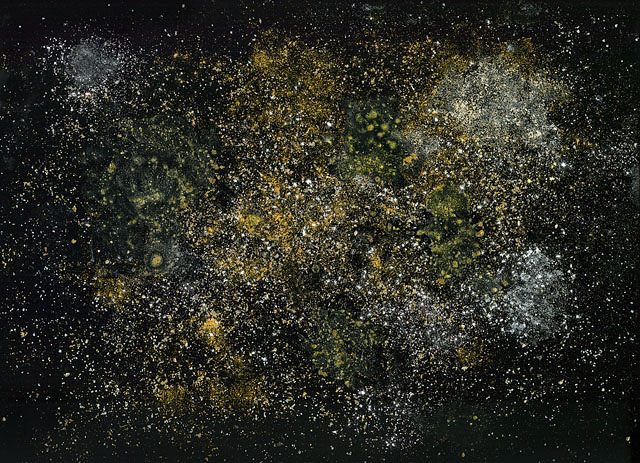 You can follow along with space images captured by the Wander space probe through the project's Instagram and Facebook pages.
(via Colossal)
---
Image credits: Photographs by the WANDER Space Probe/Navid Baraty and used with permission