Street Photography in Saudi Arabia Could Lead You Straight to Jail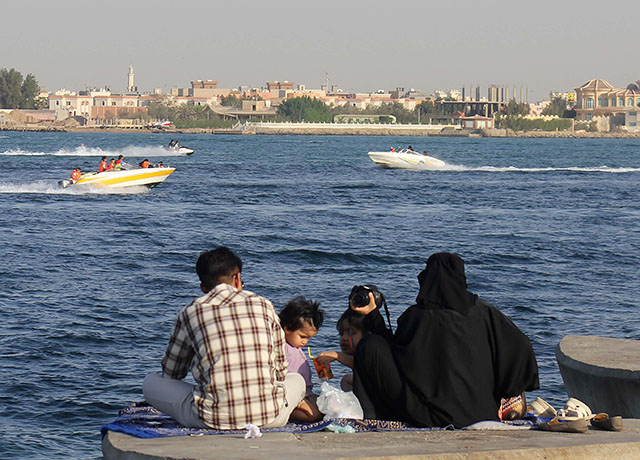 If you'd like a long and fruitful career as a street photographer, Saudi Arabia might not be the most welcoming place for you to pursue it. Shooting public photos and sharing them online is becoming more and more popular in the Middle Eastern kingdom, but many practitioners are unaware that the country's strict cybercrime law could bring down huge fines and even jail time for their snapshots.

The Saudi Gazette, a leading English-language newspaper in Saudi Arabia, recently reported on the scary downsides of street photography in the country. "Taking pictures as a hobby can lead you straight to prison if you violate the cybercrime law and post the picture online," the paper writes.
It cites Article 3 of the 2007 cybercrime law, which says that anyone who snaps a cell phone photo that violates someone's privacy rights and then posts the photo to social media should be punished with one year in jail or a fine of up to 500,000 Saudi Riyals (~$130,000).
A government media advisor named Abdulaziz Al-Aqeel tells the Saudi Gazette that no one should shoot street photographs without first getting a permit from the country's Ministry of Culture and Information. "A photographer who attends an event should wear a badge that shows what organization he or she works for. A photographer should not publish or post a photo online without the permission of the person appearing in the photo," he says.
According to the cybercrime law, sharing a photo of someone online without their knowledge or permission is "more heinous" than shaming the person publicly through a newspaper. This issue is becoming increasingly tricky for people to navigate, as photo-sharing apps take off and make it easier to instantly snap and share photos online.
---
Image credits: Header photograph by Yasser Zareaa