Portraits of the Ancient Saudi Tribe Known as the Flower Men
A photographer took a series of exceptional portraits of the "flower men" of Saudi Arabia — a tribe of people whose traditions date back more than two millennia.
Omar Reda visited Asir, a southern province of Saudi Arabia known for its rich cultural heritage. The flower men are members of the Qahtan tribe and claim to be the descendants of Ishmael, son of Abraham.
"The flower crowns are just one example of the unique traditions that are still practiced in this region," Reda tells PetaPixel.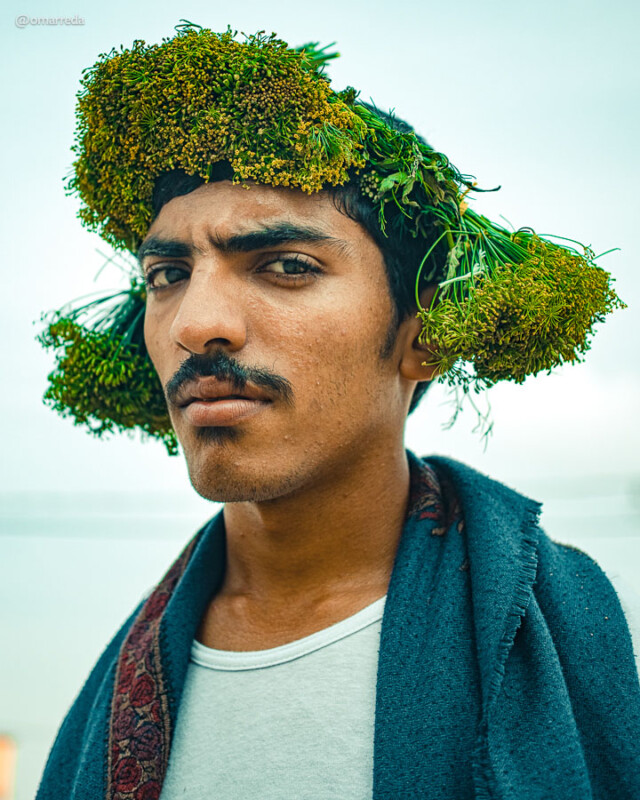 "The crowns can be worn every day, and of course during festivals and celebrations. They are created using a variety of natural materials, including flowers, grasses, and herbs. Each crown is a unique design that reflects the wearer's individual taste and creativity," says Reda.
Reda explains that despite the exotic nature of the flowery crowns, the flower men are normal folk from all walks of life.
"They are regular people, business owners, employees, students," he says. "I wanted to show not just the physical beauty of the crowns, but also the pride and joy that the men took in wearing them."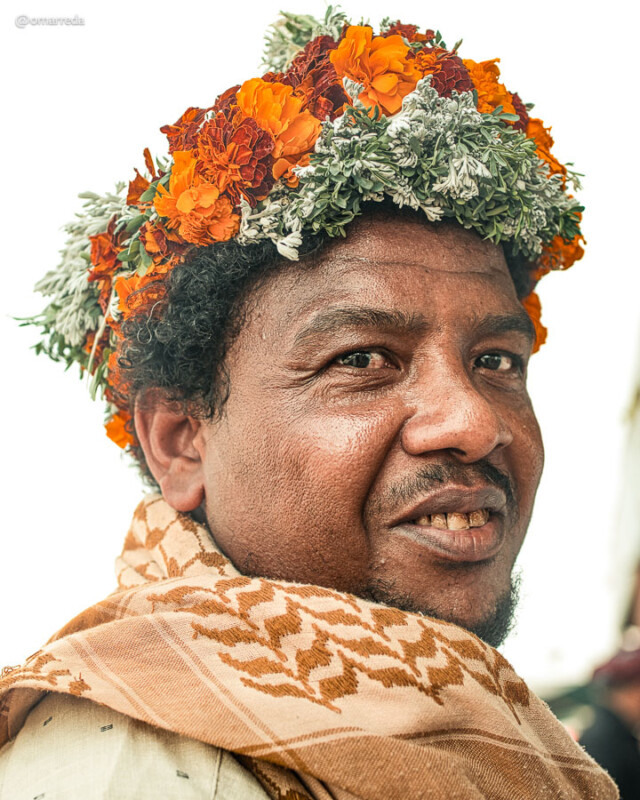 Reda captured close-up portraits from a low angle to emphasize the men's faces and their garlands.
"I also tried to capture the different emotions and moods that the men exhibited, from joy and excitement to contemplation and introspection," he says.
"Saudis are very friendly and hospitable; they welcome you like you are one of them. I had the opportunity to meet and interact with many of them, and I was struck by their warmth and generosity. I felt privileged to be able to document their culture through my photographs," adds Reda.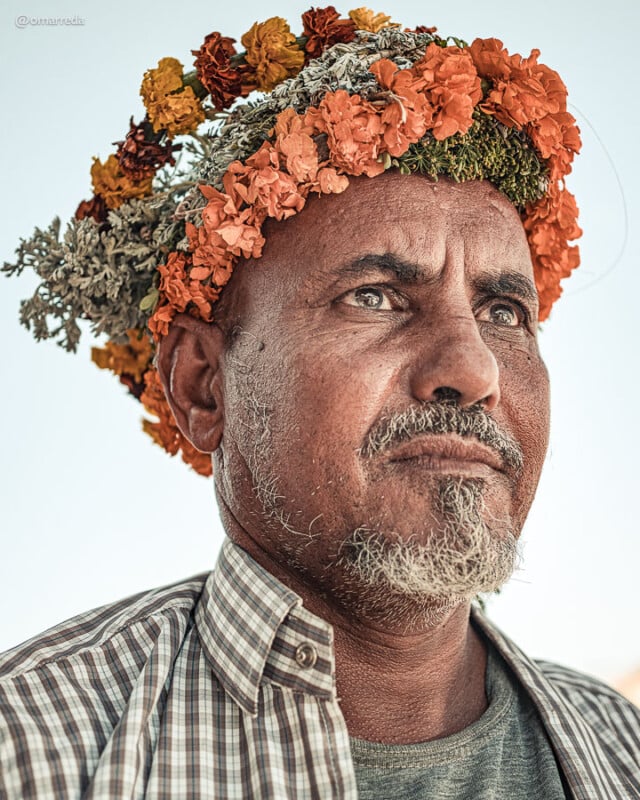 Reda took the photos on an Olympus EM 1 Mark II and says that the project is a continuation of his global series where he travels the world documenting unique cultures and remote tribes.
In 2019, PetaPixel featured Reda's portraits of tribal people in Myanmar and in 2017 we featured Reda's fascinating project where he captured detailed photos of the palms of people's hands.
More of Reda's work can be found on his website and Instagram.
---
Image credits: All photos by Omar Reda.