Did Canon Leak a Glimpse of an Upcoming DSLR with this Connect Station Photo?
Do you recognize the DSLR seen in the photograph above? Reader Florian Feuchtner spotted the camera in a Connect Station product photo posted to Canon Austria's Facebook page yesterday. What's strange is that the design doesn't seem to match the backsides of any current Canon DSLR.

Here's a zoomed and cropped version that offers a closer look: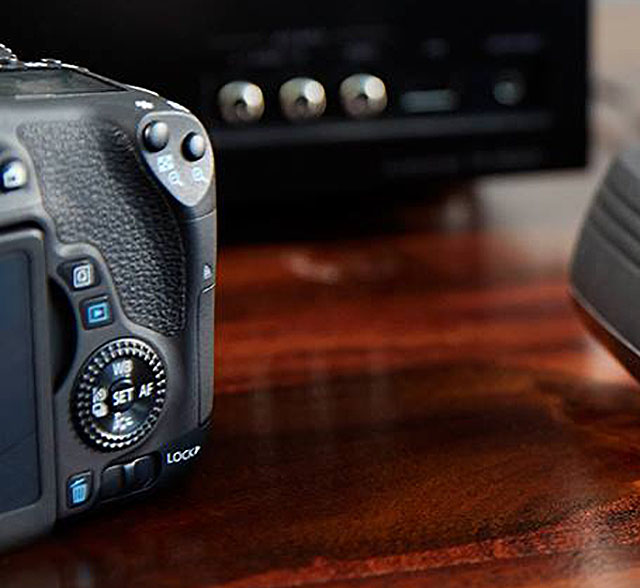 Notice the sliding Lock switch, the click wheel, and the shape of the buttons. We also see an articulating LCD screen. The fact that there's a display on the top of the camera suggests it's a pro or semi-pro model.
Here are the backsides of current Canon DSLRs that feature articulating LCDs. The Canon 70D:
The Canon T5i:
Wikipedia has a chart listing all Canon DSLRs organized by their features. There aren't currently that many models with an articulating screen on the back.
---
Update: CanonWatch has spotted what seems to be this same mysterious camera in this Connect Station video:
The actor holding it does a pretty good job of covering up most of the details. We also get to see the same camera from a Connect Station product photo that was captured from a different angle and posted by Canon France: