Photographer Stumbles Upon an Australian Salt Mine and Captures Alien Landscapes
The images in photographer Emma Phillips' 'Salt' series may look like they were captured in desolate polar regions of the world, but they actually show a location in Western Australia. Phillips created the project when she came across a salt refinery with mountains of salt piled up, forming strange white alien landscapes.

The Melbourne, Australia-based photographer first discovered the refinery while traveling across Australia in 2010. The region it's located (near the Nullarbor Plain) is where most of Australia's salt supply comes from.
Phillips says she simply walked through the gates of the mine, pulled out her Hasselblad camera, and spent an hour or so capturing different views. The area was relatively small, but Phillips says she tried to frame the shots so that there is no sense of scale.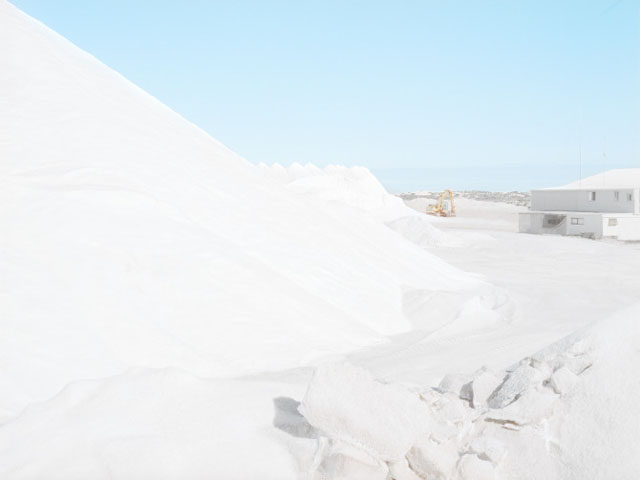 Phillips has also turned the work into a self-published book that's just as minimalist as the photos it contains:
You can find more of Phillips' work over on her website.
(via Wired)
---
Image credits: Photographs by Emma Phillips and used with permission