How to Shoot 8×10 Large Format Film: A Detailed Step-by-Step Walkthrough
Using an 8×10 camera requires patience, attention to detail and a whole lot of steps in between. But don't worry if you've never done it before: here to walk you, step-by-step, through the entire rewarding workflow is Tim Layton of Black and White Fine Art.
Coming in at fifteen minutes, the video above breaks down the process of shooting large format film one step at a time. From how to best mount your camera to a sturdy tripod, to proper exposure methods, there's not much about the process you'll find is missing from the video.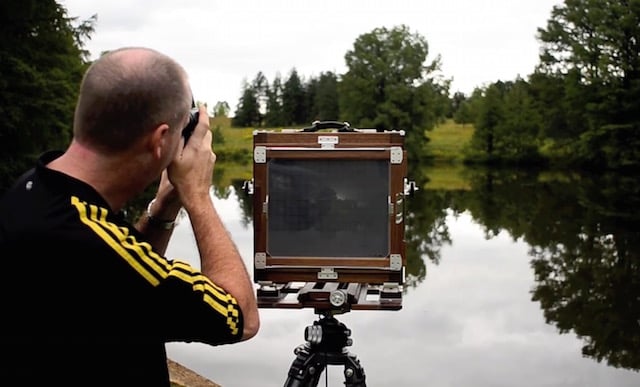 That being said, we will apologize in advance on behalf of Layton, as the video is out of focus for a number of portions. It's a minor annoyance if you're actually here to learn something, but we thought we'd give you a heads up.
If you can stand a few minutes of out-of-focus footage, this guide to 8×10 photography is one of the most thorough walkthroughs you're going to come across. Now you just need to get your hands on an 8×10 camera… or you could just make your own.