Homemade 8×10 Camera Created with Foam Core and Rubber Bands
This foam core 8×10 camera was created by Daire Quinlan, the same guy that attached a 90 year old lens to his camera with homemade bellows.
The lens is an Industar 37 Russian large format 300mm designed for their FKD cameras. The shutter is a Sinar, takes standard 8×10 film holders.
Quinlan exposes onto photo paper instead of film, and focuses the camera by sliding the rear box forward and backward.

Here are some photographs Quinlan created using the camera. The portraits require the subject to stay still for pretty long periods of time (e.g. 8 seconds):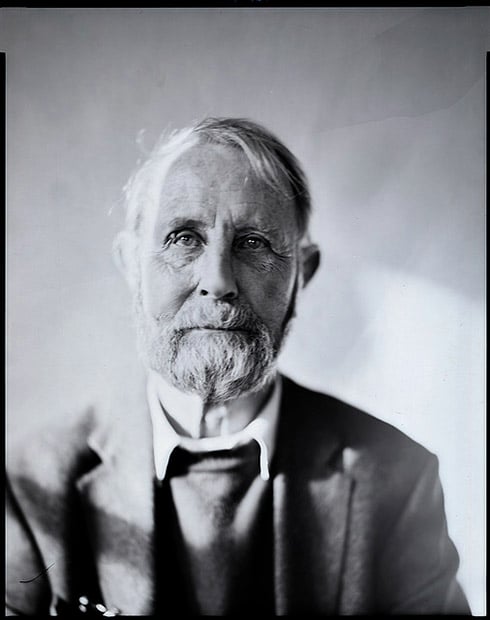 ---
Image credits: Photographs by Daire Quinlan and used with permission