This CCTV System Edits Out People and Other Moving Objects On the Fly
While the video above is a bit short and doesn't explain what exactly is going on, the technology at work in the video is intriguing to say the least — especially for CCTV cameras.
According to New Scientist, the system was created by San Francisco-based imaging company Prism Skylabs, who is in the business of collecting analytics of sort for retail stores.
Usually, its technology is precise enough to track almost every detail of a shopper's trip, from how long they're in the store to what products they pick up. But this system is different.
Aware of the invasion-of-privacy issues this kind of tracking could bring up, Prism decided to build an additional layer of security into their systems that allows them to capture that same information… but remove the people (and cars) from the image.
The technology uses an algorithm to learn and identify moving subjects while they go about their business. Once it's successfully identified and tracked the subject, the program can then remove the people from the images and play the background in real-time — bye bye privacy issues.
And amazingly enough, all of this is done in-camera before the video feed is sent across the wires, meaning the images protect privacy even in the even of a third party obtaining it.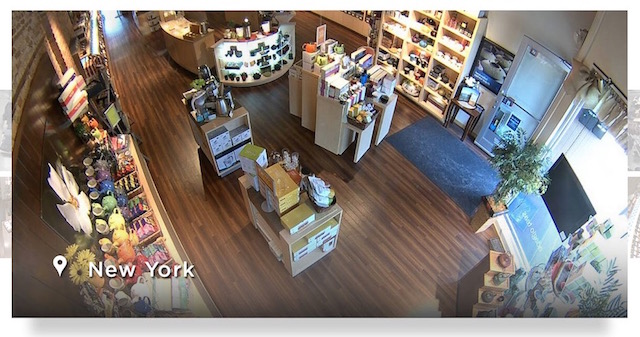 Of course, this seems backwards in some instances… if someone steals something it's important to be able to identify them from the CCTV footage. That's why the technology can be turned on and off on-the-fly by authorized personnel.
As for where this technology could really find its place in the market, Prism Skylabs CEO Steve Rusell refers to it being used in home security systems, "It could operate as a security camera when you're out," he tells New Scientist, "but when you're in you could be effectively erased from the footage."
Who knows if or when this will make its way into more consumer-level products, but the technology at work here is pretty fascinating.