Portraits of Bailey the Golden Retriever Dressed up and Doing Human Things
You might not know Bailey the golden retriever, but you probably do know OF her. She's the dog from one of the famous "I have no idea what I'm doing" Internet memes that you've probably seen floating around.
What you might not know is that Bailey does a lot more than sit in front of the computer looking confused. She does everything from chopping wood, to washing cars, to balancing her checkbook, and her owner (actually, we're not sure who's taking care of who…) is there to take pictures of every adventure.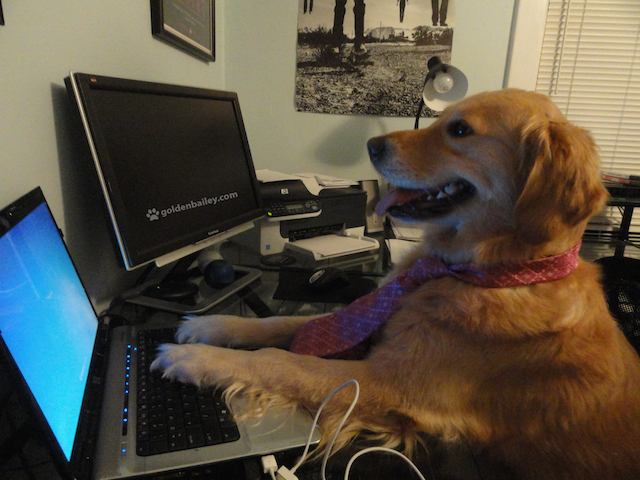 Originally famous for the image above, John has since created a website, Facebook page and Instagram account for Bailey, where people can follow along as she continues to have no idea what she's doing in various situations.
According to Bailey's website, the 5-year-old pup started posing for pictures at the ripe old age of 2, and never stopped.
"Bailey has an extremely calm demeanor and is the friendliest dog you will ever meet," explains John. "She is a people pleaser, like most dogs, and loves to make people happy. This is likely why she is so good at taking pictures! Well that and the treats of course!"
Check out some of our favorite photos from Bailey's archive below:
To see more photos of Bailey and follow along as John thinks of stranger and stranger situations to photograph her in (she recently worked heavy machinery…) head over to the project's website or give Bailey a follow on Facebook and Instagram.
(via Bored Panda)
---
Image credits: Photographs by John Nebbia, starring Bailey the Golden Retriever, and used with permission