The LX100: Panasonic's Most Sophisticated Compact Yet Boasts an MFT Sensor and 4K Video
In the ongoing effort to provide the biggest punch in the smallest package, Panasonic has just announced the LX100. Considerably the most sophisticated compact camera Panasonic has ever created, the LX100 looks to set itself apart from the competition with a Micro Four Thirds (MFT) sensor, a Leica-branded lens and 4K video capabilities.
The MFT sensor built into the LX100 captures stills at up to 12.8-megapixels as well as 4K video at both 30 and 24 frames per second. That sensor looks out at the world through a fast Leica 24–75mm (35mm equivalent) f/1.7–2.8 lens, which offers a solid focal length range without compromising aperture in the process.
The LX100 borrows the autofocus system of the company's flagship GH4 camera, ensuring your subject will stay in focus even when you're shooting at 11fps. And, finally, the larger sensor and low resolution helps in the low-light department, boosting the max ISO to 25,600 compared to the 12,800 of its predecessor, the LX7.
Here are a few more product shots to get your salivary glands going: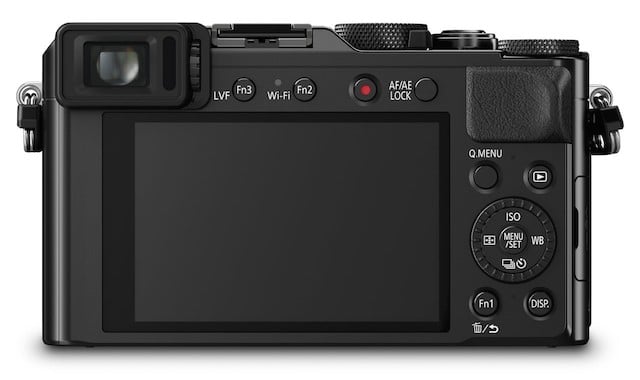 Other notable features include built-in WiFi and NFC capability for connecting with other devices on-the-fly, and an included hot-shoe-mounted flash to make up for the lack of a pop-up option.
Set to arrive in late October, the Lumix DMC-LX100 is available for preorder over on B&H for $900.