The Light of Japan: Poetic Japanese Nightscape Photography by Takehito Miyatake
Award-winning photographer Takehito Miyatake is known for his beautiful long-exposure photographs of volcanos erupting, beaches adorned with bioluminescent creatures and fireflies that light up the night sky.
And today, we have for you some of his most beautiful work, all shot on his digital 4×5 camera.
Miyatake believes these photographs are parallels to Waka, a type of short Japanese poetry that focuses on the minute moments of beauty mother nature has to offer that better help us reflect and comprehend the world around us.
"Waka poetry has expressed the scope and possibilities of nature," Miyatake told Slate in an interview, "but with the use of limited words."
Some may say a photograph is worth a thousand words, but it's evident Miyatake wants his to be use far less while saying much more.
The images in this particular series are not your typical landscapes, and that is as Miyatake intended it. Some show the Sakurajima volcano spewing lava into the air, the Milky Way lighting up the background; others show fireflies lighting up the fields and trees of Japanese forests; all of them hope to capture the "mystical nature of the Japanese landscape."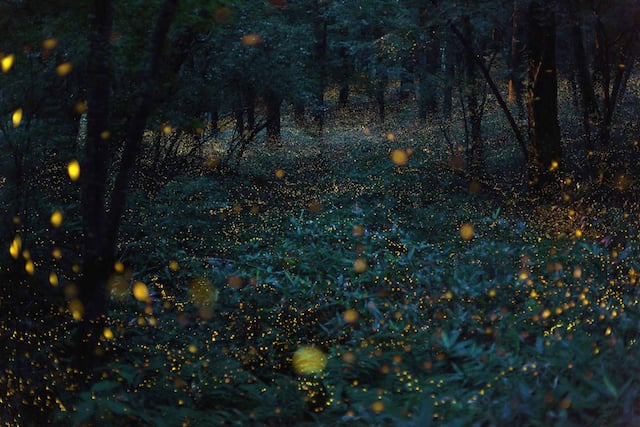 To see more of Miyatake's work, or if you'd like to follow along as he continues to seek out extreme and extremely beautiful natural phenomenon to photograph, head over to his website.
(via Slate)
---
Image credits: Photographs by Takehito Miyatake and used with permission