Beauty and Symmetry Collide in Stunning Photographs of Mosque Architecture
Mohammad Reza Domiri Ganji is a 23-year-old physics student at Mazandaran University, and yet, you've probably seen his photography floating around the Internet as of late.
That's because, when he's not studying, Ganji is capturing truly stunning photographs of the colorful, architecturally gorgeous interiors of historical Mosques throughout the Middle East.
Don't let Ganji's main occupation fool you, as the photographs here show, he's one heck of a photographer. Using wide angle lenses, fisheye lenses and panoramic photography techniques he has traveled to some of the most historically significant mosques in and around his home country of Iran to capture the kaleidoscope-like architecture inside.
Beautiful arches, colorful stained glass windows and intricate mosaics greet you from every angle, and while we've included a number of his most beautiful photos here, you'll find you can lose yourself inside a single photo for minutes at a time.
Here's a look at some of the photographs that Ganji was kind enough to share with us: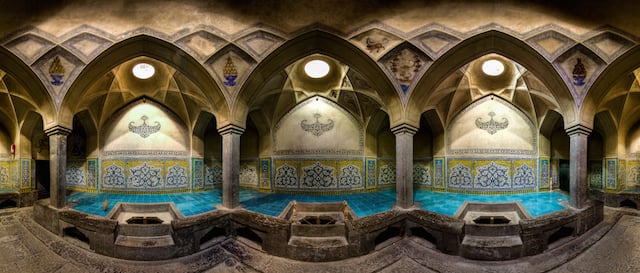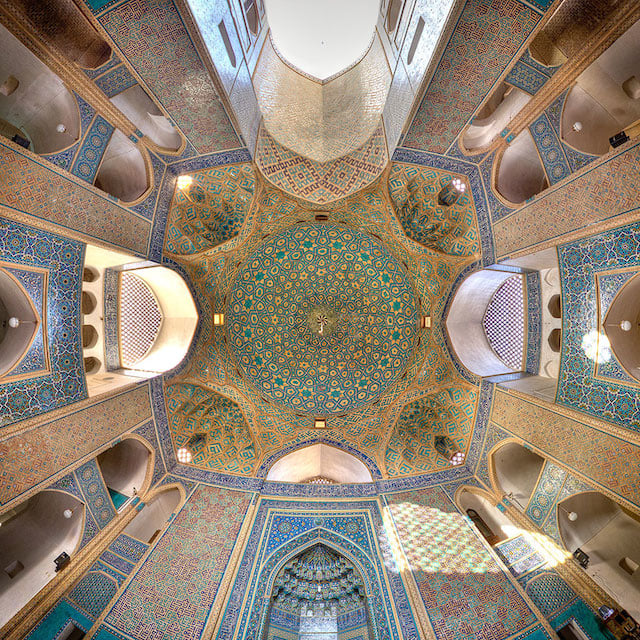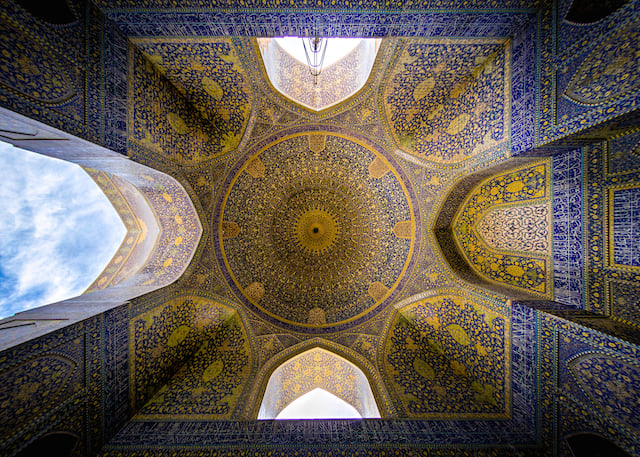 "In my photography, I always try to study the place or first be there and feel it to see what are special about it," he told us over email. "What I do in my pictures is to focus on these elements and deliver them to someone who sees my photos at a very first look. For me, fist sight in very important. I wanna they say 'Wow! It is amazing!'"
To that end, we have to say he's largely succeeded.
To see more of Ganji's photography or if you'd like to follow along as he continues to take beautiful pictures, head over to his website or give him a follow on 500px and/or Facebook.
---
Image credits: Photographs by Mohammad Reza Domiri Ganji and used with permission