70-Year-Old WWII Foxhole Photos Turn Out to Be a Hoax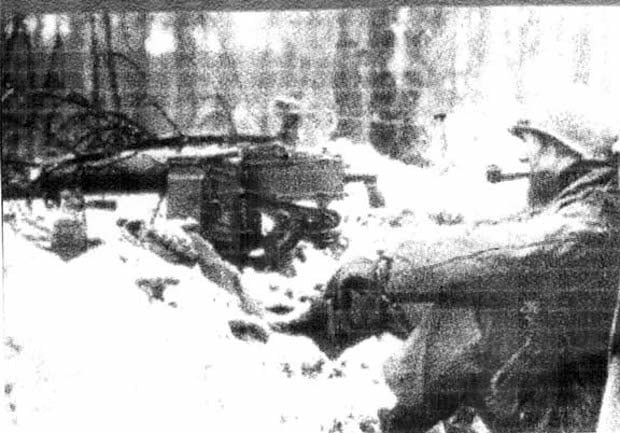 Last week, we and many others ran the story of a rather astounding collection of photographs that were supposedly discovered in a foxhole where the infamous Battle of the Bulge took place.
Allegedly found by U.S. Navy Captain Mark Anderson and accompanying historian Jean Muller, the story goes that the duo found then scanned the images in an old camera, presenting them to the world seventy years after they were captured and left behind by a soldier who had been KIA. But that, it seems, is not the truth.
A few days after posting the article, our Editor-in-Chief began receiving emails from concerned readers notifying us that the story was fabricated and that they had seen these photos before. Unable to confirm anything at the time, we kept our eye on it, reaching out to a number of people in regards to the situation.
It wasn't until today that the truth became 100% clear when reader Lex Schmidt sent us a link to a comment he had left on a motorcycle forum thread in which he confirmed that these were not photographs found in a foxhole.
In fact, they are from the US Wartime Archives and have even made their way into the appropriately titled book Images of War: Battle of the Bulge.
It's both crushing and embarrassing that we were pulled into the hoax along with so many other publications. In the high-speed world of online news where, as C. H. Spurgeon put it, "a lie will go round the world while truth is pulling its boots on," we continuously strive to be part of the solution, not the problem.
And so we hope you'll accept our apology for helping to spread what turned out to be a lie, and if you have any more sources or information on these images, please share it in the comments below so we can update this article appropriately.
---
Image credits: Book Scan by Lex Schmidt