Review: The Olympus TG-850 is a Capable Tough Cam with a Selfie Problem
Beaches, babes, sun and surf. It's summer, and that equals one thing: you can't take your precious DSLR to the beach. Well, not unless you want to gamble on a costly repair bill after butterfingers drops it in the sand. The beach is a time for relaxation, not being an overly protective nanny of the expensive camera that mom won't let you get wet.
Photography of your family while you ride the waves and soak up the sun should be carefree, and for that you'll be wanting a tough and waterproof camera. One that not only stands up to day-to-day abuses, but that you can hand off to your little ones worry free so they can go do what they do best and take selfies in the surf: the TG-850 is that camera.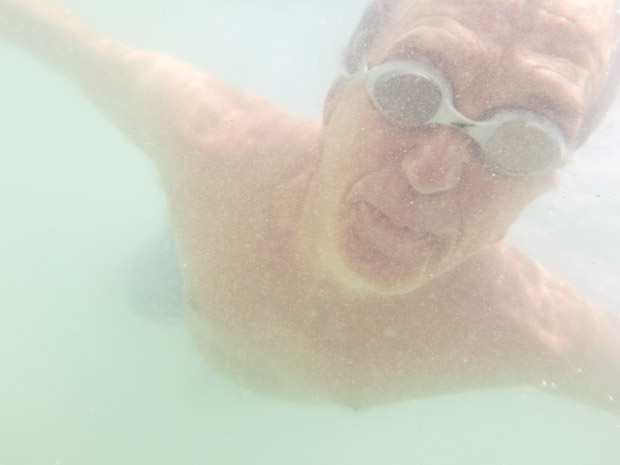 First things first, this is a "tough" camera, which means all of the expected features: the TG-850 is crush proof to 220lbs, capable of still functioning in temperatures as low as 14°F, and waterproof down to 33ft, which is perfect for snorkeling or frolicking in any resort pool on this planet.
The camera's tough exterior practically begged us to toss it in the glove box or onto the sandy beach towels — allowing me to completely forget about it. I was never worried when laying it on the pool's edge or on a beach towel in the sand.
All told, I dropped it no less than 5 times on hard surfaces. Clumsy? Maybe. Drunk? No comment. But the point is, it stood up to my abuse without breaking a sweat. Color me impressed but it was so relieving to not have the instant dread one often experiences after dropping an electronic device.
The moment before you pick it up, flipping it over to reveal the damage. Your heart sinks. You hesitate a little. And then, shattered screens and shattered dreams.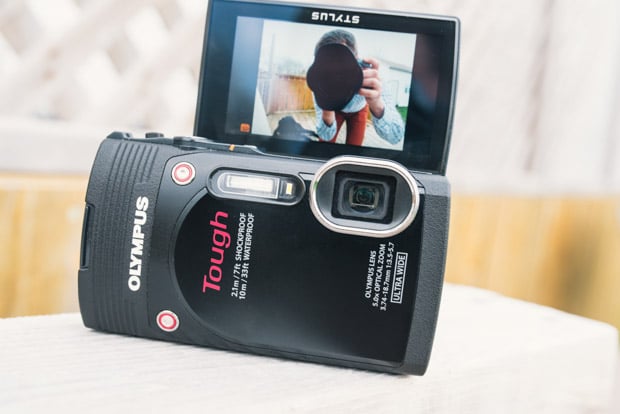 None of that dread exists with the TG-850 and its spec'd shockproof rating of 7 feet. Olympus has you covered for all of those accidental pocket to floor fumbles you're likely to experience — and between you and me, I feel this would survive a much, much higher fall. It might have a dent or two, but it's likely to keep on chugging.
Beside the obviousness that is the tough exterior, the other headline feature that will please a lot of people and annoy others is the 3″ LCD screen that flips 180 degrees for self-portraits. Or, to use the cultural vernacular: OMG, SELFIE TIME! It is the main reason why I want this camera and amongst the lot of us it quite rapidly became known as "The Selfie Cam".
Everyone has experienced the annoying part of traveling as a couple: no one to take your picture in front of any and all tourist attractions you can find. Precariously balancing my camera on the hood of a car is a challenge I've become quite adept at. That skill became all-but-useless when I had the TG-850 in tow.
Of course, taking your own couples portrait leads to another standard frustration: trying to fit two faces plus background into the narrow focal length of your phone's front facing camera. We've all had the same experience: you'll shoot three photos — cropped at the nose, forehead and one more of the opposite scene after you've accidentally flipped the camera app to the rear facing camera.
Not a problem with the Olympus. In fact, they boast that the TG-850 has, "the widest lens of any tough camera" at a massive 25% increase in focal length. The 21mm (35mm equivalent) wide angle lens with 5x optical zoom and image stabilization easily fit both our faces, some background and foreground in the frame.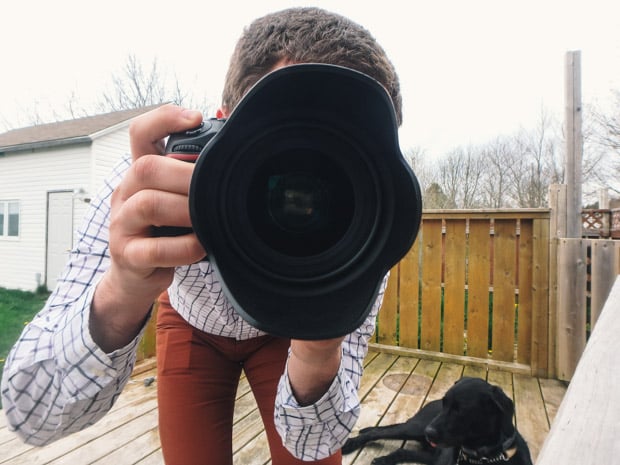 All of this comes at a price though. As an underwater camera — heck as a camera in general — the quality is average at best. Below is a 100% crop of the above photo in the corner.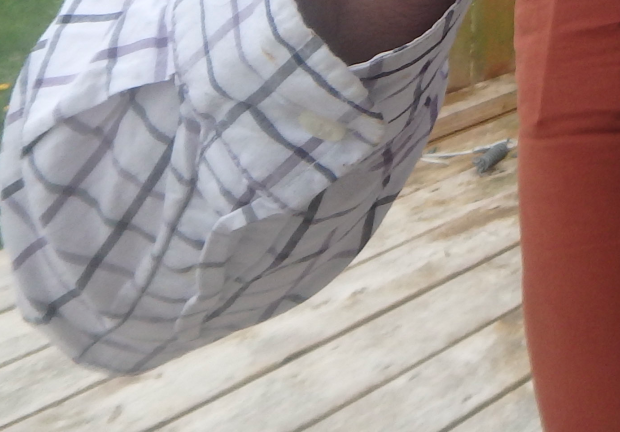 And here's a 100% snip from the middle area that was the focus point.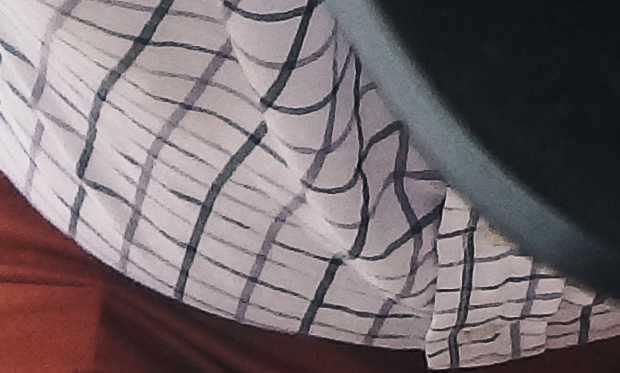 Overall it is smeary and not pleasant. Does this matter? No one claims this is going to produce D800 like image quality and for what it is — tough and wide — it does a marvelously good job. So I would say no, it doesn't matter. But you might disagree.
Underwater you'll need to add a little bit of thought and care to the equation to get usable photos. Ultimately, the clarity of the water is going to heavily influence overall image quality and we found, especially in murky water, that putting the sun at the photographers back was the only way to produce worthwhile images — a situation you won't encounter in a normally clear pool where making fun photos is much easier.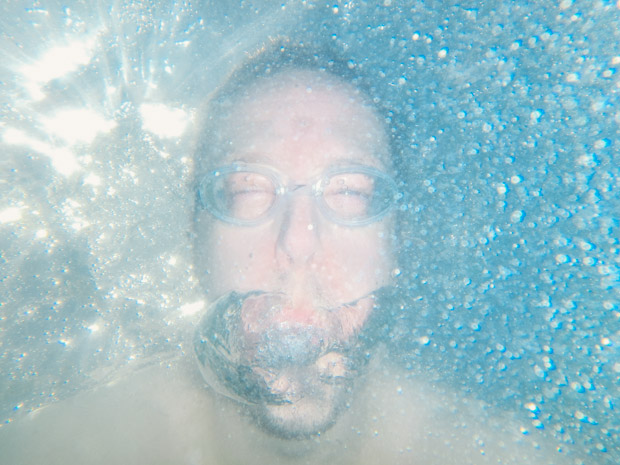 In the video department, this tough little point and shoot can do 1080p HD video at 60 frames per second. And sweetening your creative juices just a smidgen are two high speed modes.
These allow shooting 640×480 video at 120fps, and faster still, 240fps at 432×324. The below video of my lazy dog on a warm spring day was shot at 240fps:
Rounding off the feature set is interval shooting for you time-lapse lovers, panorama mode, about a dozen art filters and the ability to do some light photo adjustments on the camera itself. Its card slot is SD and also sports an HDMI port both of which are hidden behind a two stage locking and watertight door to ensure no damage.
Insofar as point-and-shoots go, the camera is much like any other. A small but strong mode dial on the rear is complimented by a standard D-Pad with OK button centered. The 3″ LCD screen is bright and while direct sunlight will wash it out, it doesn't do that bad of a job. In dimmer environments it's bright and clear. All of the buttons are where they should be (if you're right-handed) and the zoom rocker is up to the task, not too firm and still precise enough to allow more specific zooming.
One tip: As a right-handed person, we found it easier to hold the camera upside down and trigger the camera with our right thumb while we shot selfies. It's a little outside the box but it saved us some messing about and produced better selfies. The camera will right the image after the fact, saving you the trivial task in post.
One nitpick: Should I have to find one thing that annoys me it's the lack of RAW shooting. It's not a big deal as the sensor isn't amazing anyhow, but still, I'll take RAW files over JPGs any day of the week.
Conclusion
A tough camera is not one I immediately associate with image quality, and so for me the imperfect image performance was to be expected. Hopes should not be up, as the quality, even when the camera is set to spit out its highest grade pictures, certainly leaves something to be desired.
Yet, of every vacation picture I have taken with the TG-850, zero were the kind I'd print larger than an 8×10. This reluctance to enlarge beyond 8×10 is not necessarily a product of the sensor's low quality but of how, when and where I commonly used the camera: mid-afternoon of a staggeringly bright day at the beach.
And this was exactly why I wanted the TG-850: it came out to play when no other camera could. I lost count how many times I'd dropped the TG-850 directly into the sand and I certainly wasn't going to take my Sony A7 into the ocean.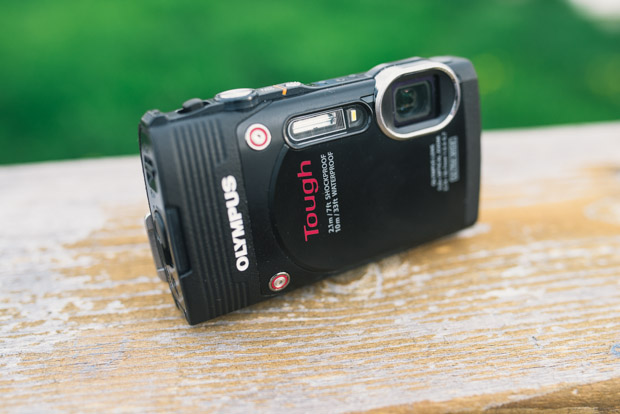 It lacks Wf-Fi and GPS, certain features many will no doubt want. But given the price — $250 ($230 right now at B&H) — and tough camera abilities, I'm more than willing to see past the absence of a feature I rarely, if ever, use on any of my other cameras (and is available with third party hardware should I need it). Besides, I prefer the wider lens to wireless capability or geolocation, both of which are quite adept at quickly draining battery life.
It's light, strong, waterproof and can virtually hide in your pocket till required. And though it shoots mediocre images, the 5x optical lens is 25% wider than any other tough camera on the market, ensuring that all your friends smiling happy faces are captured in one frame. You might say the quality of a picture is best determined by the content and not the pixels. And for a family day at the beach, content always trumps quality.