50 Nokia Lumia 1020 Cameras Capture New York City in Bullet Time
Check out this trippy video showing New York City sidewalks in Matrix-style "bullet time." It was created by filmmaker Paul Trillo, who partnered up with Microsoft to create a special camera rig consisting of 50 individual Nokia Lumia 1020 smartphones mounted to an arc.

After mounting the cameras to the metal rig, a Surface tablet was used to wirelessly control the setup (dubbed the "Lumia Arc of Wonder"). Custom software helped synchronize all the cameras on a closed Wi-Fi network.
Here are some photos of the finished 300+ pound rig provided to us by technical director Nicholas Tong: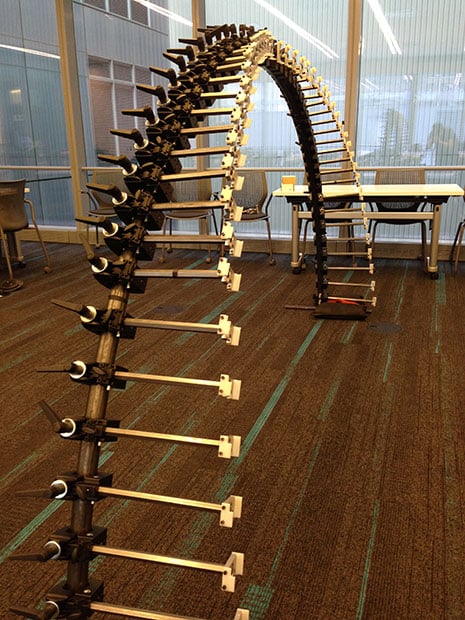 After the rig was completed, wheels were attached to the bottom to allow the cameras to roam the streets of Manhattan. The project is meant to "document everyday life on the streets of New York City frozen in time," Trillo tells us.
Here's a behind-the-scenes video offering a peek at what went into making this film:
Tong tells us that the project "was one of the most technically challenging endeavors I've undertaken, but the end result was absolutely worth it."