Reflecta's Latest Film Scanner Can Digitize Your Negatives at an Insane 10,000 DPI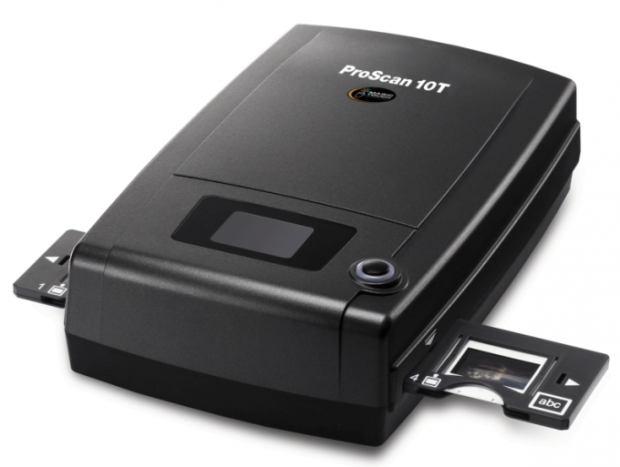 For those of you who, like me, enjoy shooting film on occasion but keep a predominately digital workflow, German company Reflecta has a new 35mm film scanner on the way that will blow away almost any other consumer-level scanner you're going to find.
Clocking in at 10,000 dpi, the ProScan 10T delivers crazy large files resolution while also providing an impressively high dynamic range of 3.9 DMax, which we all know is vital when it comes to getting the most character out of your film scans.
Right now, the scanner has only been announced in Germany with a retail price of €469 or approximately $643 USD. There's no word on whether it'll make it into the international market, but according to The Phoblographer, if it does it'll likely be sold under the Pacific Image brand. It isn't going to come in extremely cheap, although it is likely to be a bit cheaper if it does hop the pond.
If and when it does make its way to the rest of the world, we'll be interested to see how well it does. After all, a dedicated film scanner is already a niche product — add to that the fact that it only scans 35mm (both slides and negatives) and that narrows down the market even more.
(via heise Foto via The Phoblographer)