Chimpanzee Photographer's Work Sells For Over $75,000 at Auction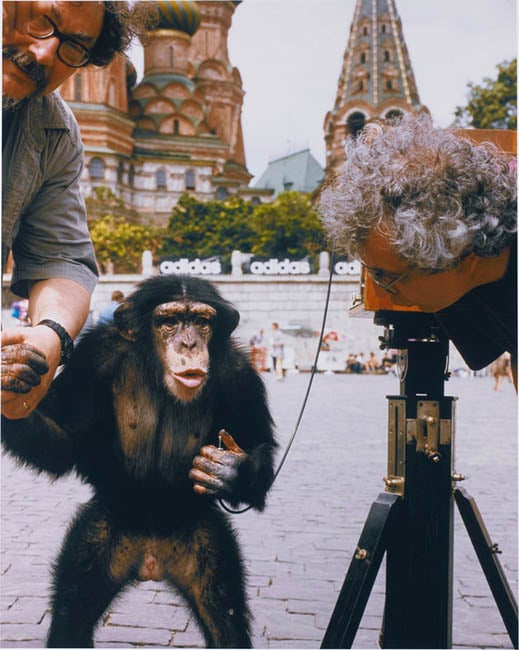 Mikki the chimpanzee is now the de facto king of the ape photography world. A selection of photographs by (and of) him fetched a whopping £50,000 (~$78,000) at auction this past week at Sotheby's Auction House in London.

When we
first reported on this strange photo lot back in May
, the photographs were expected to sell for between £50,000 and £70,000. The final sale price came in at the lower end of that estimate, but we doubt the ape or its owners are complaining.
Check out this CBS report on this unusual body of work being sold. Jo Vickery, Sotheby's London's Head of Russian Art, is quoted as saying, "Obviously they're slightly out of focus, but I think that actually Mikki is a bit of an abstract expressionist. He likes more abstract images than perhaps some figurative works."
The lot contained 18 chromogenic prints. A selection of them are of Mikki and his photography teachers, photographers Vitaly Komar and Alexander Melamid:
Other prints in the lot were of shots snapped by Mikki in Moscow's Red Square. This one, for example:
You can learn more about Mikki's work in our previous post about this lot. If you happen to have a chimpanzee in your home, now would be a good time to start signing it up for photography workshops!
(via CBS via PictureCorrect)