Diptychs of Merchants and Their Goods in the Markets of Palermo, Italy
The 2,700+ year old city of Palermo, Italy is well known for its gastronomy (the art of food eating) and its four main street markets. One of the busier ones is Il Capo, or "The Cape," a market with Arabic origins that mainly contains various foods and fish stalls.
22-year-old Italian photographer Manfredi Caracausi recently completed a project that focuses on telling the story of Il Capo. He shot portraits of the merchants manning the stalls and pictures of the goods they sell. The photographs are then displayed as a series of diptychs.

Caracausi says that markets of Palermo are a major part of the history of the city, and help make Palermo what it is. Walk around in the streets, and you'll be greeted by a thousands different colors, shapes, and smells.
If you regularly pay a visit to the market, you'll notice people who seem suspended in time, as if they have been there forever. They're the merchants who set up shop on a regular basis, greeting the crowds of people who shuffle through the market streets looking for things to buy and eat.
By shooting these photographs, Caracausi says he is trying to represent a place that is beautiful to him. His goal is to tell the story of the timeless merchants of the Cape and the goods they sell.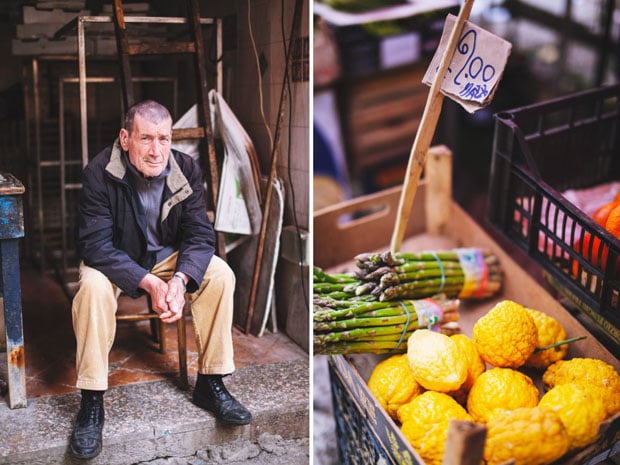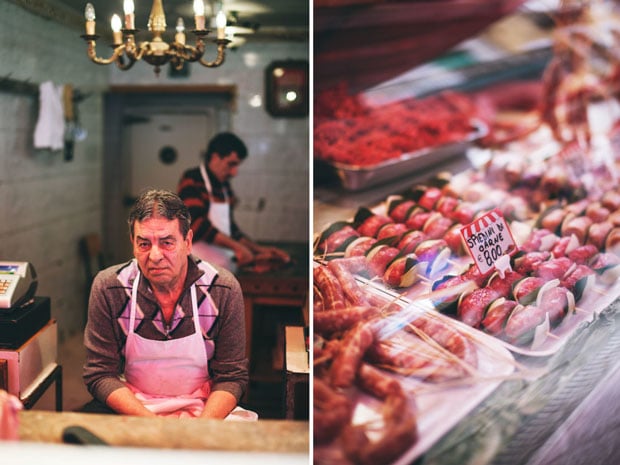 If you're interested in learning more about the markets of Palermo, the New York Times published an interesting article about the subject back in 2007.
You can find more on this project on Caracausi's blog and website.
---
Image credits: Photographs by Manfredi Caracausi and used with permission