Photos of Insects in Flight Captured with a Custom Laser Beam Camera Rig
Back in 2010, we featured the beautiful macro bug photographs of a Belgian photographer named Frans, who uses a custom laser camera rig to capture insects mid-flight. Inspired by fotoopa's work, biochemist and photography enthusiast Linden Gledhill decided to pursue the same photographic subject.

Unlike Frans, Gledhill didn't have the engineering and electrical know-how to create a homebrew trigger system, so he decided to go with a cross beam trigger system called
StopShot
manufactured by
Cognisys
.
Using the StopShot as the core, Gledhill built a handheld integrated high speed insect rig using his DSLR and an external shutter created from an old computer hard drive. The trigger uses laser beams that cross at the focal point of a macro lens, and when both beams are broken at the same time, the external shutter is triggered and the flash units are fired. Here's a photo of the rig:
Gledhill says it's the short duration of the flash that freezes his insects in mid-flight rather than a fast shutter speed. His trick is to have the camera shutter open and the sensor exposed when the flash illuminates the subject.
The external shutter opens in about 10 milliseconds 10x faster than the DSLR can react and that is why its important to have access to a very fast acting external shutter. If the camera's shutter was used the insect would be out of the field of view before its shutter could open. Because of this, high speed photographs are typically done in a darkened room to avoid this lag (ie on bulb mode). An external shutter allows insect to be captured in full sun.
Here are some of the amazing photographs Gledhill has captured using his rig so far: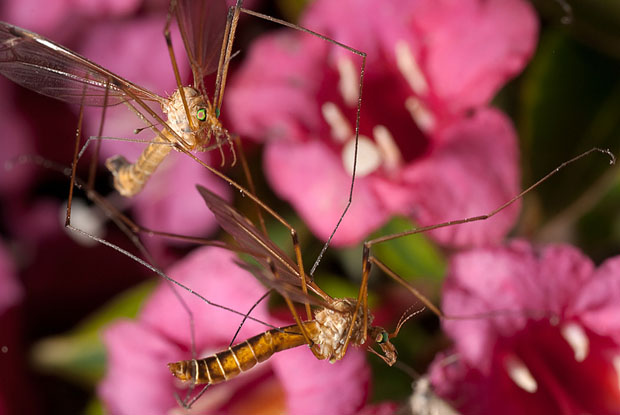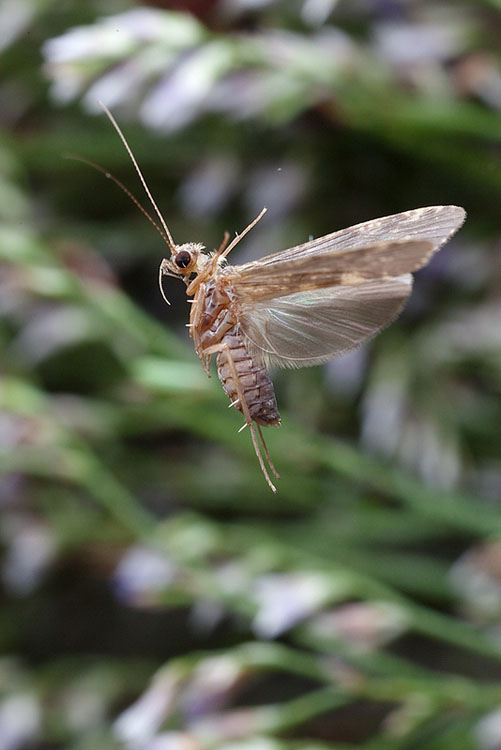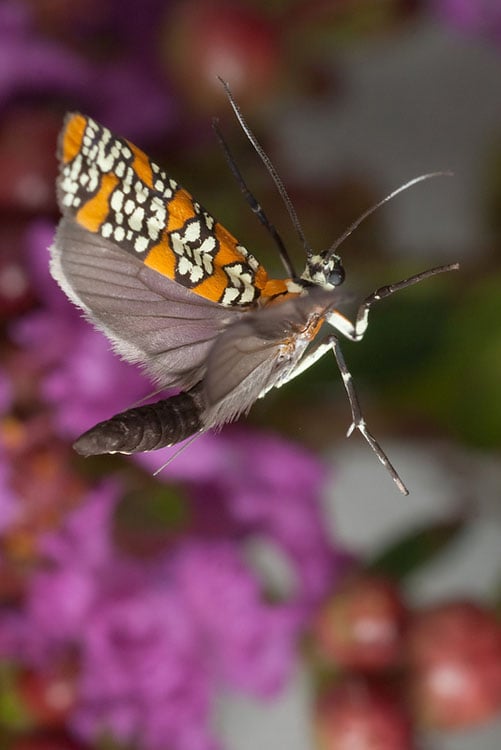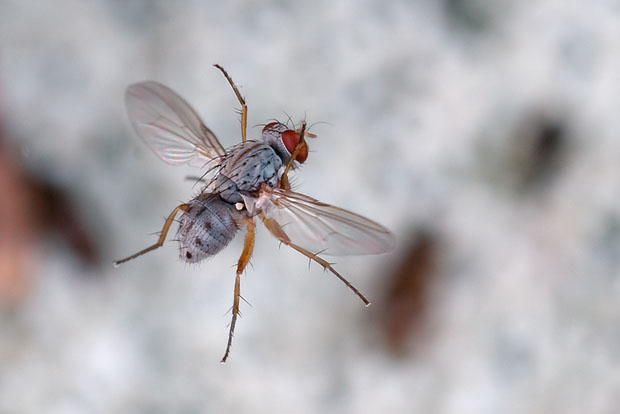 Gledhill's custom rig has been so effective that Cognisys has used his prototypes to develop and release a commercial product called the "Cognisys Insect Rig".
You can find more of Gledhill's macro insect photography in this Flickr set.
---
Image credits: Photographs by Linden Gledhill and used with permission