Microscope Photos Show the Abstract Beauty of the World All Around Us
Photographer Linden Gledhill is a photographer who uses his background in biochemistry to capture gorgeous abstract images of the world at a microscopic level. His images are of various substances and chemical reactions, captured with high-tech microscope cameras that create focused stacked photos of extremely high resolutions.

In addition to using standard microscopes and science equipment for his work, Gledhill often creates custom rigs for specific photo projects. His experiments have led to a number of novel focus stacking and high speed systems, including the StackShot macro-focusing rail, a system he created in collaboration with Cognisys.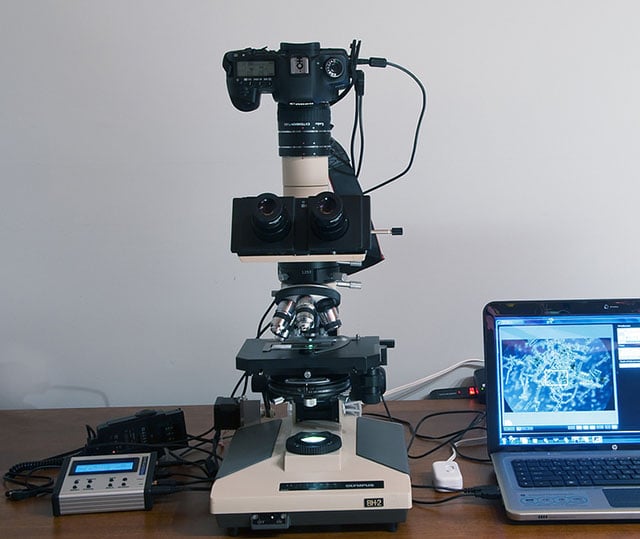 His images are meant to "reveal the physical beauty which surrounds us," his website says. After gaining prominence with his photographs of things such as liquids, crystals, magnetic fluids, chemical reactions, snowflakes, and insect wings, Gledhill has collaborated with various companies and artists for things such as advertising campaigns and music videos shot with his innovative techniques.
Here are some of the photographs found in Gledhill's portfolio: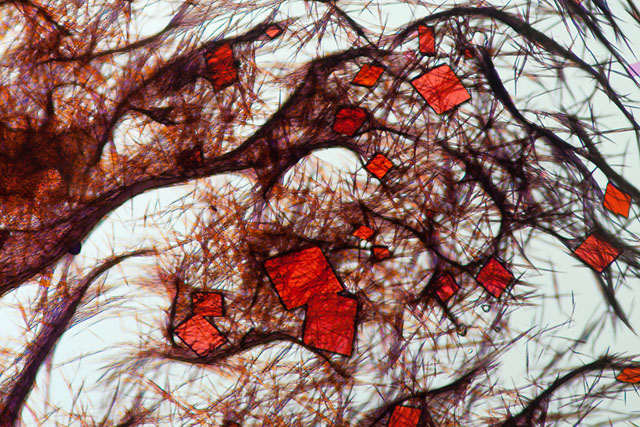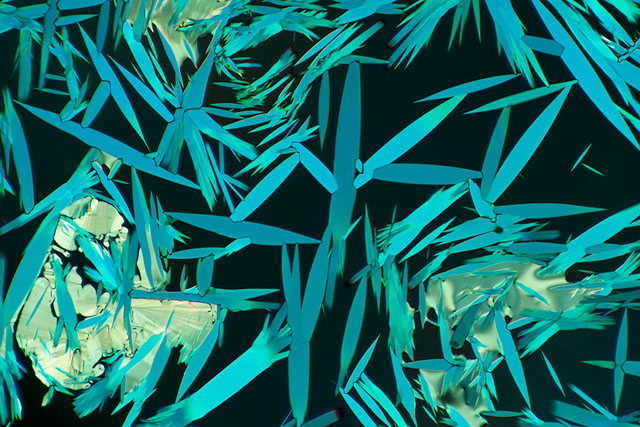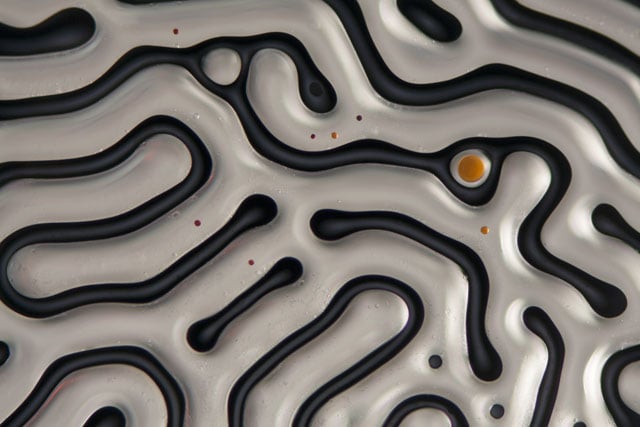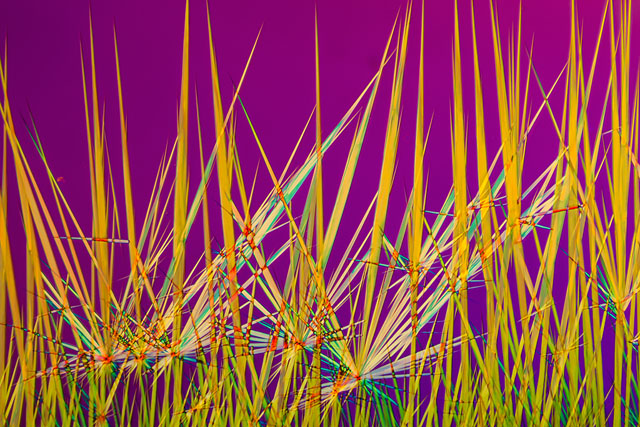 You can find more of Gledhill's work on his website and Flickr page.
(H/T Boing Boing)
---
Image credits: Photographs by Linden Gledhill and used with permission