Make a Cheap DIY Ice Light Using an LED Flashlight and Some PVC Pipe
Westcott's lightsaber-style Ice Light is popular among photographers, but the $500 price tag is a bit prohibitory to some. Fortunately for those who either don't want or can't afford to spend the money on the real thing, photographer Simon Ellingworth has come up with a cheap DIY version that'll only run you about $30.

All you'll need is an LED flashlight, a 32″ long piece of 1.5″ PVC, a PVC end cap, some zip ties, and something to cut the pipe with.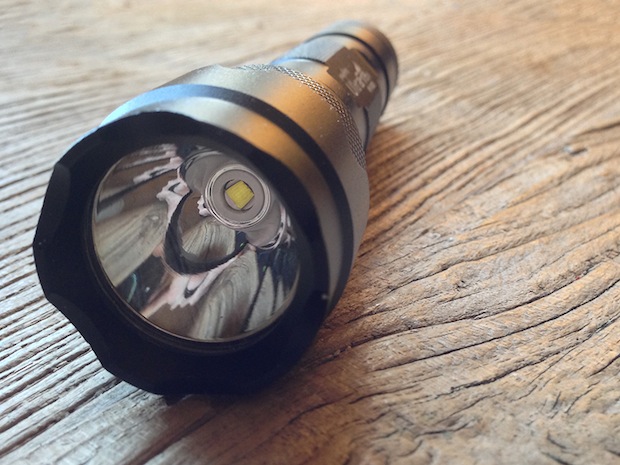 Once you have all of your materials, just cut open a section of the pipe long enough to place your flashlight in, secure it there with zip ties, place the cap on the other end, and turn on the light. The final product should look like this:
You'll have to play around with the makeshift Ice Light a bit before you start getting good quality, evenly lit portraits, but as you can see from the sample photo below, the $30 light definitely has potential. Be sure to check out Ellingworth's blog Lightism for a more in-depth step-by-step walk through and some tips and ideas on how you can take full advantage of your new DIY creation.
LED Flashlight photography: How to make an Ice Light [Lightism via Lifehacker]
---
Image credits: Photographs by Simon Ellingworth and used with permission.