Use Gaffers Tape to Customize the Catch Lights In Your Subject's Eyes
Photographer Nick Fancher tells us that he recently came up with an interesting way of customizing the catch light in subjects' eyes. If, in your portraiture, you place white or black foam boards to control the amount and direction of bounce light, you can also use white and black gaffers tape to control what goes on in your subjects' eyeballs!

Here's a lighting diagram showing the setup Fancher has been using:
By applying white tape to black board and black tape to white board, Fancher is able to create some pretty interesting shapes in the eye lights of his portraits. Here are some behind-the-scenes photos of the boards followed by the portraits they helped make: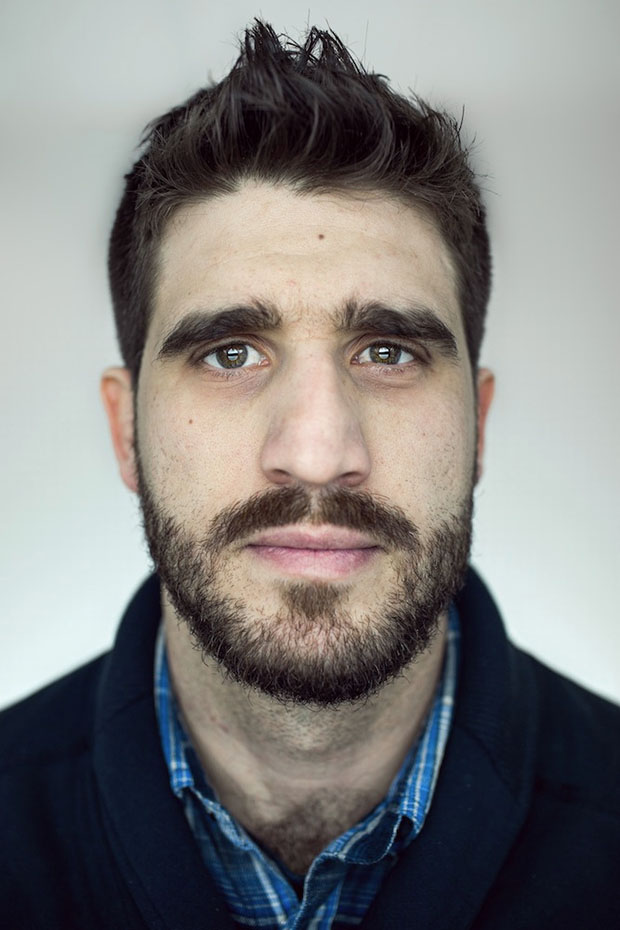 Fancher has packaged a number of these lighting tips into a $10 eBook he recently published, titled "RGLR, The Run & Gun Lighting Resource". You can also find more of his portrait work here.
---
Image credits: Photographs by Nick Fancher and used with permission