Facebook Unveils Revamped News Feed, Focusing Heavily on Photo Sharing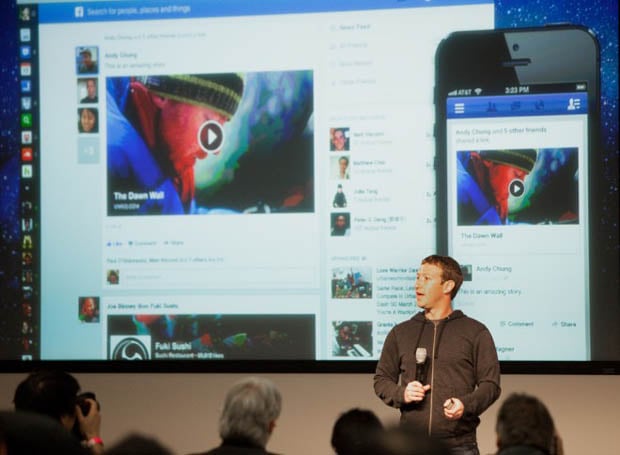 Facebook announced major changes to its News Feed today, revamping the look and feel of the feature that first shook up the web back in 2006. Its stated goal with the changes is to reduce clutter and draw more attention to the stories that users care about. From the changes, it's clear that the company is focusing on improving the experience of sharing photos with family and friends.

Photographs have been enlarged in the new design, but come with a slight tradeoff. Instead of having the details of a photo appear above or below it, much of the text is now overlaid on the image itself:
There are now dedicated feeds that allow you to only view specific types of content in a neatly organized stream. One of these feeds is for Photos, which is similar to Facebook's Camera app. View this feed, and you'll see nothing but photographs from your Facebook friends and from Pages you like.
Facebook founder and CEO Mark Zuckerberg introduced the update through a press event at the Facebook HQ in Menlo Park. He revealed that roughly half of all content that's beamed through News Feeds is photography.
While Facebook previously did selective curation for the stories that appear in your Feed, there's now the option to view every single item that's generated by your friends. This means you can view every single photograph shared by your friends, rather than only what Facebook thinks you'll be interested in.
Here's a video in which Facebook developers introduce the new changes and explain the thinking behind them:
Drew Olanoff over at TechCrunch writes that these changes and Facebook's acquisition of Instagram show that photo sharing is king on Facebook and on the web: "Facebook's reason for acquiring Instagram has never been clearer. Photos are the entry point into so many people's Facebook's experience."
---
Image credit: Leading photograph of Facebook announcement by Alex Washburn/Wired