BTS: Shooting Adventure Photos of an Ice Climber with Off-Camera Lighting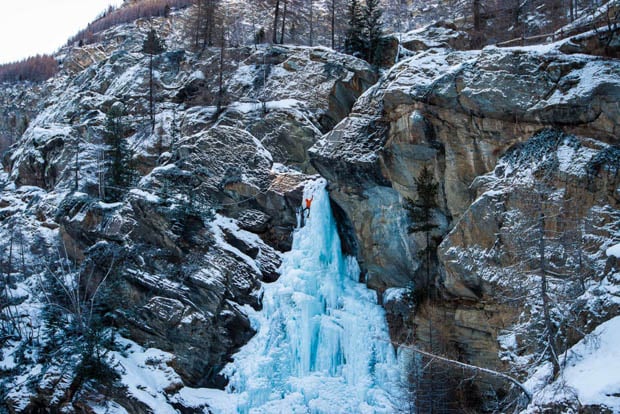 Adventure photographer and Nikon ambassador Kamil Tamiola of Alpine Photography recently shot a project titled "Cascades of Light." He traveled to the Cascate di Lillaz icefall in Cogne, Italy with professional ice climber Jeff Mercier.
His goal was to capture adventure images of ice climbing in a different light — literally. Instead of shooting with natural light, he decided to light the scene artificially during both night and day.

Here's a behind-the-scenes video (which feels slightly like an advertisement at times) by EpicTV in which Tamiola talks about the project and how he captured the images:
The gear Tamiola was using included a Nikon D4, a Nikkor 14-24 f/2.8 lens, Elinchrom Ranger RX and Quadra RX lights, and various PocketWizard triggers.
Here are some of the resulting photographs:
You can find the rest of Tamiola's "Cascades of Light" photos in this gallery on his website. There's also some more background info on Tamiola's Facebook page.
Back in November 2012, we shared a different video by Tamiola in which he talks about shooting long-exposure photos on a mountain at night.
---
Image credits: Photographs by Kamil Tamiola and used with permission