An Idea Journal Packed With Inspirational Photography Quotes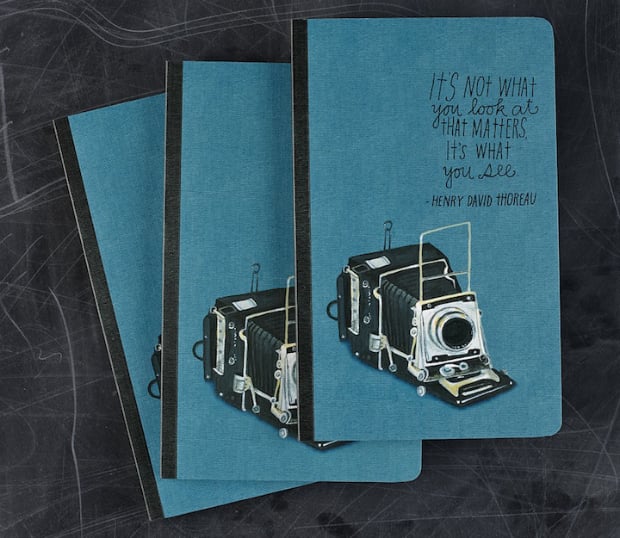 Inspirational quotes are usually the realm of motivational posters and self-help books, and idea journals the realm of writers (thank you very much) but that doesn't mean photographers can't get a piece of that action.
Along those lines, San Francisco-based artist Lisa Congdon has put together a photography-themed journal that is packed full of inspirational photography quotes and over 100 lined pages for you to fill with ideas for your next shoot.
To add her own stamp to the journal, many of the quotes are accompanied by painting of vintage cameras that were actually done by Congdon herself.
Here are a few samples: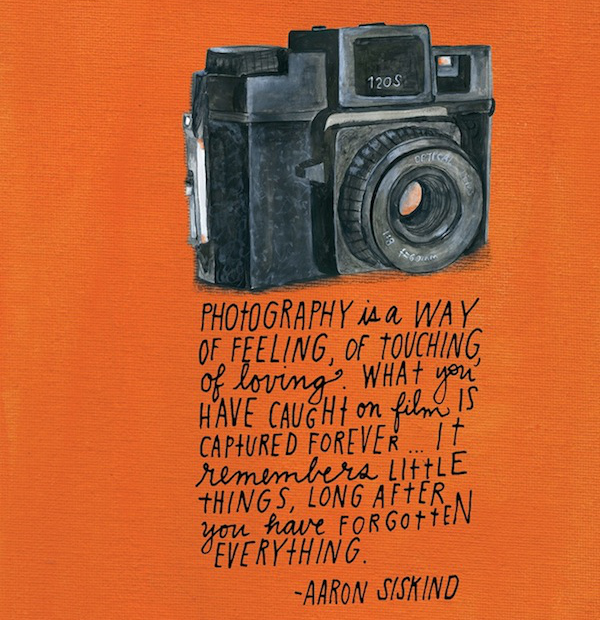 You can grab a copy for yourself over on Compendium for $7.
(via My Modern Met via Photojojo)