A Pint-Sized Digital Camera Dedicated to Lomo-style Fisheye Snapshots
Are you a fan of small things? UK-based photo enthusiast Greg Dash is trying to launch "the world's first digital Lomo-fisheye." It's a pint-sized digital toy camera that packs a 170-degree fisheye lens.

The novelty gadget is the definition of point-and-shoot: there's no LCD screen on the back, so you'll have to wait until the images are transferred onto a computer before you can see whether they turned out the way you envisioned.
Dash says he was disappointed by the fisheye lenses that are being produced for smartphone cameras — specifically the poor construction and the fact that they can easily fall off the phone (the ones that use magnets to mount).
On the other hand, buying a proper fisheye lens for a more serious camera often costs a pretty penny, and isn't worth it for casual shooters who would simply like to take a fisheye snapshot now and then without adding a pricey new lens to their camera bag.
Dash's custom camera is therefore designed with one very specific purpose: it's an extremely portable (and relatively cheap) fisheye snapshot camera.
In addition to the fisheye lens, the camera also features 2-12MP resolution (apparently you can change the output size depending on whether you value speed or quality), a time-lapse feature, and HD video recording.
Here are some sample photos captured using the camera: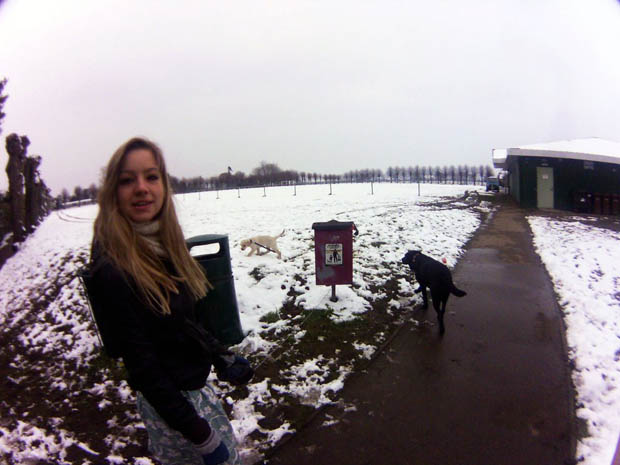 Dash is currently accepting preorders for the camera by raising funds for it through Indiegogo. While they're certainly cheaper than most fisheye lenses for DSLRs, they're still more than most toy digital cameras of this level: you'll need to drop £65 (~$100) for one of them.
---
Update: Here's a video showing the prototype camera: