Cyclops Cameras Releases Limited Run of 1,000 Digital Diana Cameras, a World's First
Lo-fi and limited edition lovers alike have something to celebrate today, because there's a fun new digital camera on the block. A world's first by creator Greg Dash's estimation, the father the "little cyclops" fisheye cam and head of Cyclops Cameras has just announced his newest undertaking: a Digital Diana.
You might remember the Little Cyclops camera, a pint-sized shooter dedicated to capturing lo-fi fisheye photographs, from when we covered it in February of last year. Well, the Digital Diana — named the "Rhianna Digital Camera" per the suggestion of some of the Little Cyclops backers — is Dash's next project, and the first of several more to come.
The Rhianna is a 1:1 replica of the original plastic lens Diana. Like the original, it too sports a plastic lens, but instead of film you'll be capturing images on a 12MP 1/3-inch CMOS sensor.
Users will have the option to fiddle around with ISO, white balance and some in-camera effects, as well as capture HD video. And, in case the look and feel of the replica isn't enough, Diana lovers will also be treated to an authentic shutter sound, recorded from an original camera, each time they take a picture.
Currently on Indiegogo, Dash is sticking to his limited run model and only releasing "up to 1,000." Given that the camera is already half-funded after less than 24-hours online, something tells us you can ignore the "up to" and just assume it'll be one thousand even.
To learn more about the camera, check out the video at the top or browse through the photographs in this post — which were generously provided by Dash — and then be sure to head over to the Digital Diana Indiegogo to put your pledge down and secure a world's first for yourself.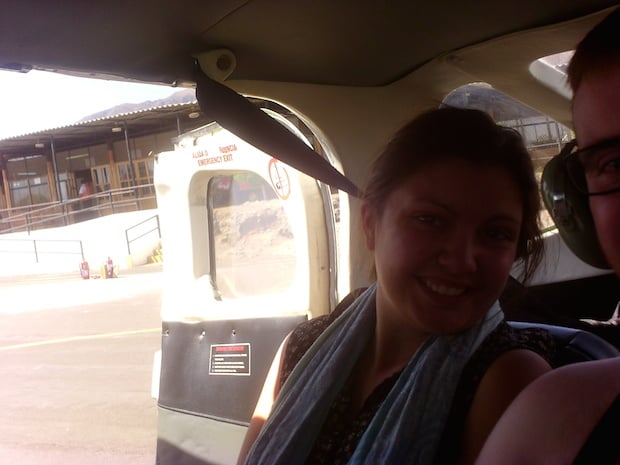 An early-bird pledge of £50 (~$84) will snag the next 93 backers their own Rhianna camera by Christmas, after which it'll cost £65 (~$109) per camera. Additionally, 80 backers from the UK (or who are willing to travel to the UK) will be able to pick up their camera at the end of summer at the official launch party in London for a total pledge of £60 (~$101).
The cameras are set to ship out in two batches. The first 500 by Christmas 2014, and the final 420 by January 2015 (with the remaining 80 to be picked up at the launch party).
(via The Phoblographer)
---
Image credits: Photographs courtesy of Cyclops Cameras