Paparazzi, Photographers' Rights, and the Right to Live a Dignified Life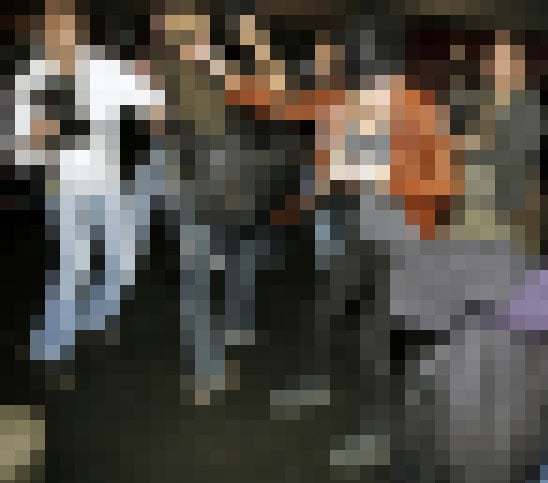 Paparazzi photography is a topic that has come up quite a bit in recent days, with most of the stories putting the camera wielders in a pretty bad light. Joerg Colberg over on Conscientious has a thought provoking piece on how photographers' rights seem to be trumping basic human decency — with the blessing of our culture.
I am not going to actually show the photograph I am going to write about. [It] shows a young woman in the center of the frame who is surrounded by six male figures […] five are photographers. They're photographers we call paparazzi. The young woman – actress Sienna Miller – is caught "mid-action": Her posture looks defensive, her arms are raised, in particular her right one, as if to defend herself from the paparazzo at the left edge of the frame whose gaze is centered on her […] The activities that produce photographs like the one I am talking about here are widely accepted.

If you did not know anything about paparazzi your impression might be very different: A young woman surrounded by young men, in a very defensive posture, looking terrified – that's imagery we usually attribute to assault, to the presence of physical or emotional violence […] Does our right to make or take any photograph really trump people's right to live dignified lives?
Meditations on Photographs: A Terrified Young Woman Surrounded by A Group of Male Photographers by an unknown paparazzo [Conscientious]