Create and Share Short Video Loops With Twitter's New Video App 'Vine'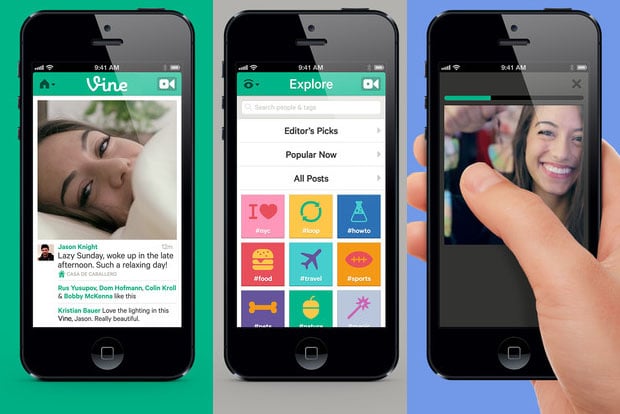 If you got on Twitter yesterday, you probably noticed an abundance of strange, .gif-like video loops. These are the result of 'Vine,' Twitter's stand-alone video clip sharing app that is being called something akin to the "Instagram of Video" by more than a few online sources.
Fortunately, that doesn't imply the use of filters. No need to scroll through 12 lo-fi options to give your clips the hipster stamp of approval. Instead, Vine is being given this label because, more than likely, that's how Twitter wants the app to be seen: a competitor for the Instagram movement.
Bought up by Twitter last fall and officially announced yesterday, Vine lets you create 6-second video loops (in keeping with the 140 character limit for text) that you can then share through Vine, Twitter, Facebook, or all of the above. The hope — and so far it's looking good — is that this will bring user engagement to an all-time high on Twitter and help the company dip into a market that is dominated by YouTube.
Here's an example tweet using the new service:
Photos of Indigo all over our house! #vine vine.co/v/b5FdxaYwvPH

— Sam Cornwell (@Samcornwell) January 25, 2013
Even though this is far from a novel idea (video app Tout has been calling itself the "Twitter for Video" for a while now), the release is still big news, mainly because it brings another avenue for oversharing your life into the mainstream.
For now, the app is only available for iOS users, but we've been promised that Android and other versions are already in the works. So if you have an iPhone (3GS or newer) or iPod Touch (3rd gen or higher), head over to the iTunes store and grab a copy for yourself.
---
P.S. You might remember that Twitter removed Instagram's ability to find friends using the service after it was bought up by Facebook. Well, Facebook is returning the favor. The social network has already removed Twitter-owned Vine's permissions to do the same.