500px Launches Photobook-Inspired Redesign, Users Aren't Happy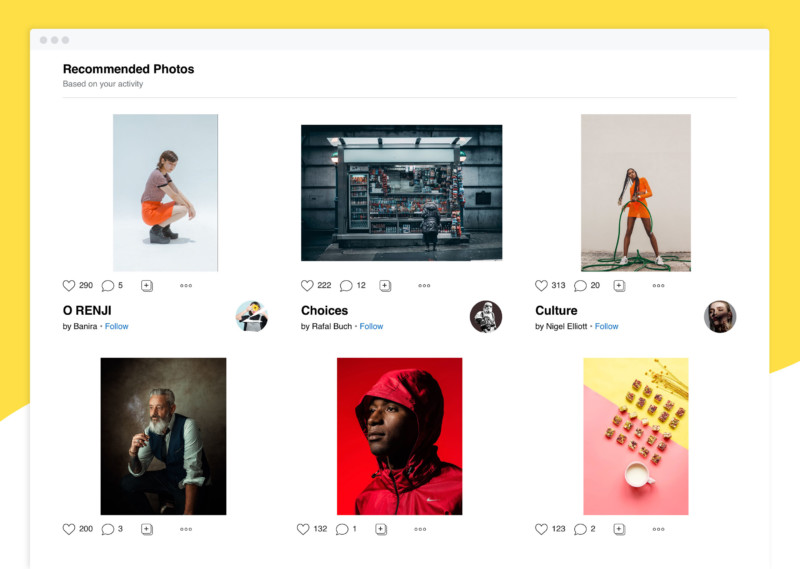 500px has unveiled a redesigned Home Feed that's designed to show more photos and provide more exposure. The "cleaner and more contemporary design" was inspired by photobooks.

"The new layout's aesthetic will better showcase the photos in your Home Feed and introduce you to new content from photographers you may not have discovered," 500px
writes
.
The new Home Feed on both the web and mobile versions of 500px will showcase more photos than before, allowing users to enjoy more imagery without having to leave for other areas of the photo-sharing service.
In addition to seeing photos by users you already follow, the new Home Feed is also designed to help surface other photographers who have the same style and shoot in the same genre as people you already follow.
"[…] we've developed a new recommendation system powered by machine learning to surface more content from photographers, regardless of follower count, including photos from users that are new to the platform," 500px says. "This new technology will help distribute exposure more evenly, in light of the high volume of daily uploads. That means more visibility for more great photographers and a wider variety of content for you to explore in your Home Feed."
Recommendations will be found in a carousel (mobile) or grid (web) format on your Home Feed, and there will be recommendations based on your activity on the service.
"The more active you are on the platform, the more tailored your recommendations will be to your preferences," 500px says.
Galleries can now be published on mobile, and you can add photos to an existing Gallery and share it with your followers when it's ready to go.
Photo View Redesigned Too
500px has also redesigned the individual Photo View pages.
"[…] we've redesigned the photo pages on 500px to ensure Pulse, affection, views, and other details are easily accessible, but don't distract from the content," the company says. There's now a more prominent photo display and dark backgrounds.
Bye Bye, NSFW Photos (on Mobile)
Finally, 500px is hiding all mature content when using the service through its mobile app in order to comply with the terms and conditions of the Apple App Store and the Google Play Store.
"You will not be able to view NSFW content via search, in profiles, or within your Home Feed on either the Android or iOS apps," 500px says. Web users will still be able to see the content if they've opted in via their settings.
500px Users Aren't Happy
The announcement by 500px is already being met with a wave of criticism from members who like the old design better. The comments section of the news is filled with complaints and requests for the ability to revert back to the old design.
Here are the highest voted comments so far:
With most big redesigns of popular services, there's always a vocal minority of users who wish for things to be returned to the way they were, so it's unclear whether these complaints are simply a vocal minority or whether they reflect the opinions of the wider 500px user base as a whole.
If you use 500px, what is your opinion on the new redesign?
You can get started with the new design by visiting the 500px website or by downloading the latest versions of the app in the iTunes App Store and Google Play.