Kodak Brand License Holder JK Imaging Shrouded in Mystery
When Kodak announced that it had reached a brand licensing deal with JK Imaging, hardly anybody questioned the move. It meant that Kodak-branded cameras were not a thing of the past — there's even an upcoming Micro Four Thirds offering — and after all, Kodak probably has standards when making deals like this.
Interestingly, that's exactly what Kodak said. The company's corporate affairs spokesperson Krista Gleason was clear that the company has "guidelines and standards in place to protect the brand that each of [its] licensees must follow." But nevertheless, there is surprisingly little information out there about JK Imaging Ltd itself.
After some digging and an e-mail reply kindly responding to (most of) their questions, Photo Counter has unearthed a handful of interesting details about the mysterious company (we're still waiting on an official reply to our own queries).
The company is a very young startup, established last October, whose current CEO Joe Atick only started with the company this month (according to his LinkedIn profile).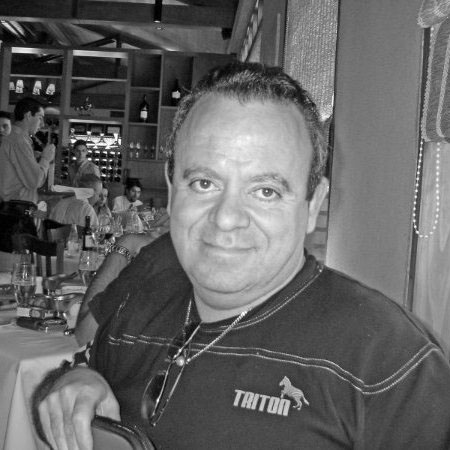 Mr. Atick is also a chairmen of JA Capital Holdings — another mysterious company — and principal of Jaacx Distributors Corporation, a consumer electronics distributor for the likes of Sony and Olympus that focuses on the Latin American market.
In answer to Photo Counter's questions, the company revealed that it has sales offices in 13 countries worldwide (all established in a few months?), key executives with over 200 years experience in the industry, and that Jaacx will indeed be the distributor of Kodak-branded products in Latin America once some begin to release in Q2 of this year.
What JK wouldn't say is how many employees the company keeps worldwide, most likely indicating that the number is very small but, presumably, at least one for every sales office right?
The last bit of strange information Photo Counter managed to spot is that the company shares an LA office address (right down to the suite number) with General Imaging, the company licensed to produce GE-branded cameras.
JK Imaging Limited
Suite 550 1411 W. 190th Street
Gardena CA 90248

General Imaging Company
1411 W. 190th Street
Gardena, CA 90248
Suite: 550
Phone: 310.328.7777
Could General Electric have something to do with recent activity surrounding the Kodak brand?
The pieces don't all come together quite right. Not that this implies there's something insidious going on here, just that our curiosity has been piqued. As we mentioned above, we're still waiting on a reply to our e-mail, and hopefully that will shed more light on the deal. Or, if you could care less who the heck is licensing Kodak's brand, you can just ignore this and go on waiting for the S1 to arrive in Q3 of this year.