Kodak PixPro SP360 4K: A 360-Degree Action Camera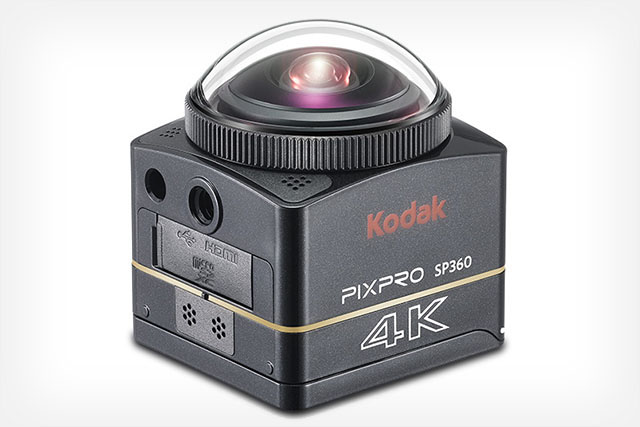 JK Imaging has announced the latest in their series of Kodak-brand action cameras. The new PixPro SP360 4K is a 12MP action camera with the ability to take 360-degree spherical images or 4K HD video up to 2028×2028 at 50fps. Positioned as a successor to the original SP360, the SP360 4K is promising to deliver higher resolution video and a 720p 120fps slow-motion capture mode.

In addition to the features the SP360 4K's predecessor offered, the unit will feature a video conference feature and LiveView internet streaming. An improved 'Quad Mode' view mode makes the new Kodak action camera an attractive solution for security monitoring while the 'Flat Magic Mode' make it easy to view a scene without distortion.
The SP360 4K offers NFC and Wi-Fi technologies so that it may be easily paired and used with your smartphone or tablet.
Other specs and features include a 12 MP BSI-CMOS sensor, an f/2 fixed focus lens, high-speed video capture of 120fps at 1280×720, 4K HD video at 2028×2028 and 50fps, and a weight of only 121 grams. Shooters can select between six viewing options including dome (235°), front, global (360°), ring, segment (180° front and 180°rear) and panorama mode.
JK Imaging has yet to announce a price for the new Kodak action camera, but it will be available in Europe later this October. There is currently no word on if or when the SP360 4K will make it to American shores.
(via Amateur Photographer)