Rumor: Canon To Replace the Speedlite 430EX II with a 450EX in Early 2013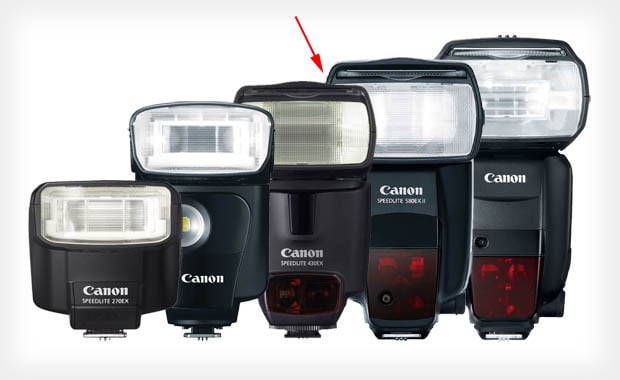 Canon is reportedly planning to introduce yet another model name to its Speedlite family sometime early next year. Canon Rumors hears from a good source that two new Speedlites will be arriving in the first or early second quarter of 2013. Both are said to be replacements of the bestselling 430EX II, which was announced back in June 2008.

The Mark II version came just three years after the Mark I, and is now over four years old.
Both upcoming Speedlites will reportedly have a guide number of 45, which means they'll carry the model number 450EX (unless Canon randomly decides to break from its longstanding naming convention, which is highly unlikely).
The difference between the two models, presumably to be named 450EX-RT and 450EX, will be whether they have radio capabilities. One is said to be compatible with the Canon ST-E3-RT Speedlite Transmitter, while the other will be a standalone unit.
No word yet on whether the flashes will carry the same features seen in recently launched Speedlites, such as the build-in LED offered by the 320EX, but Canon Rumors does say that the flash won't offer anything that isn't currently offered by Canon's flagship Speedlite, the 600EX-RT.
---
Image credit: 430_5 and 430_2 by ccastelinho