Olympus OM-D EM-5's Art Filter Works Nicely as a Focus Peaking Feature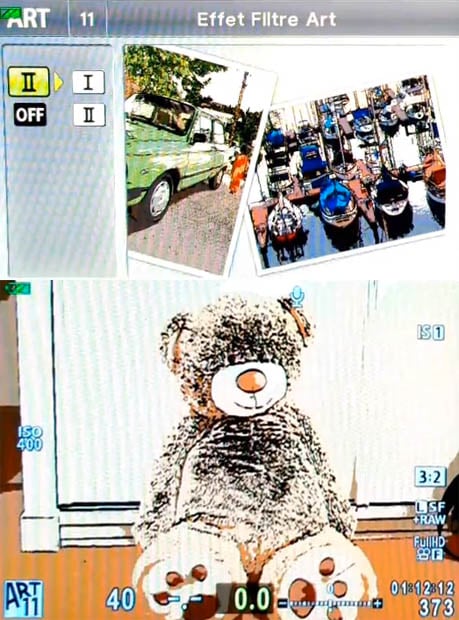 For those of you who are desperate for Olympus to release a focus peaking feature for the OM-D EM-5, did you know that there's a trick you can use for "ghetto focus peaking"?
A French photographer named Nicolas recently found that the camera's "Key Line" Art Filter actually works quite well as a focus peaking feature. Simply turn on the filter, set your camera to shoot RAW+JPEG, and focus/shoot away. You can throw away the artsy-filtered JPEG files afterward, but the RAW photographs will be precisely focused thanks to the clever "hack"!

Here's his quick demonstration of the ghetto focus peaking in action:
In the video's description, Nicolas bemoans,
Olympus, you did the work at 99%… why didn't you finish it ? :) Could you do a firmware update? It would be a nice christmas gift!
Earlier this month, we reported that an anonymous hacker claims to have accessed the EM-5's debugger mode and found a hidden focus peaking feature within. For one reason or another, the (possibly half-baked) feature never made its way onto the final firmware of the camera.
If the feature is fact lying dormant within the camera's firmware, Olympus could make a lot of photographers very happy by flipping the switch and making it useable.
(via 43 Rumors)
---
P.S. Does anyone know of any other camera(s) with an art filter similar to this one?