An Eerie Time-Lapse of Seattle Minus All the Humans
Ross Ching has created a new people-less time-lapse video for his Empty America series. The featured city this time is Seattle, Washington.

Ching tells us,
Making this series presented a lot of challenges. The biggest one was figuring out how I was going to take 55 time lapses in 30 locations in 2.5 days. Many people spend weeks or even months making a 3 minute piece. So what I ended up doing was use Google Maps to virtually scout all the locations ahead of time. It gave me the ability to drive up to the location, setup, and move on.

I used 2 cameras, a T2i and a 60D. The average interval was about 4 seconds and I never did a time-lapse for more than 15 minutes. Magic Lantern was my firmware of choice because of it's intervalometer setting — I didn't have to bring external intervalometers and I was able to program the camera to stop taking pictures after 200 frames.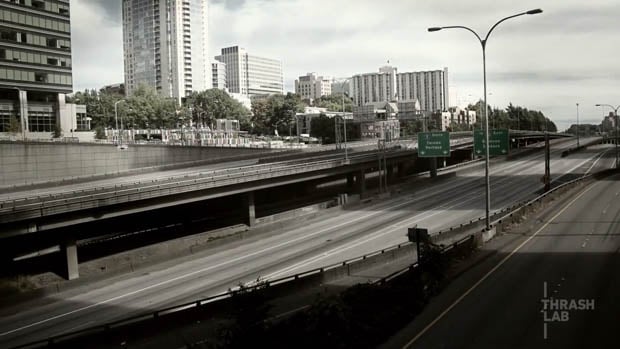 He also created a behind-the-scenes video showing how he went about shooting the stills:
If you're curious as to how he removes all the people and moving cars from his time-lapse sequences, check out the how-to video he released with his previous people-less time-lapse of San Francisco.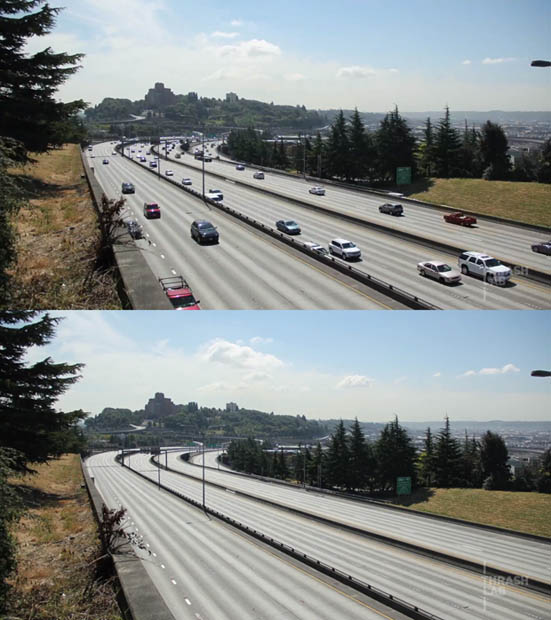 Ching tells us that he will be visiting NYC and Washington DC for the next two time-lapses.