Interview with Thomas Hawk
Thomas Hawk is a San Francisco-based photographer and popular photography blogger. Visit his website here.
---
PetaPixel: Can you tell us a little about yourself and your background?
Thomas Hawk: I grew up down in Southern California. Went to college in Santa Barbara and then moved up to the San Francisco Bay Area in 1990 after college. I took a photography class in high school at Glendale Community College in Los Angeles, but other than that course am entirely self taught. I'm married and a father to four beautiful children.
I've been around photography pretty much my entire life. I was the editor-in-chief of my high school yearbook and editor-in-chief of my college yearbook and later college newspaper, so back in the film days I pretty much had constant access to the darkroom that came with these jobs. I've spent a lot of hours in the darkroom.

PP: How did you first get into photography?
TH: I started with photography when I was around 7 years old. My first camera was a Kodak Instamatic. I was pretty obsessive with it even back then. I spent all the money I made on buying film and having it developed at the local KMart or Fotomat. I still have a lot of those old square photos and plan to scan them and work with them at some point.
When I was 15, I decided to ride my bicycle across America with a group out of Taylor University called Wandering Wheels. It was a six week trek that started in Lincoln City, OR and ended in Rehobeth Beach, DE. My parents knew how much I enjoyed photography and so they bought me my first SLR for this trip. It was a Sigma camera with a zoom lens. I shot Kodak slide film on that trip and am working on scanning that as well. It was a wonderful way to see and shoot America. After that trip I took the photography course at Glendale Community College and started rolling my own mostly black and white film and shooting constantly. I rolled, developed and printed all my own stuff for years after that.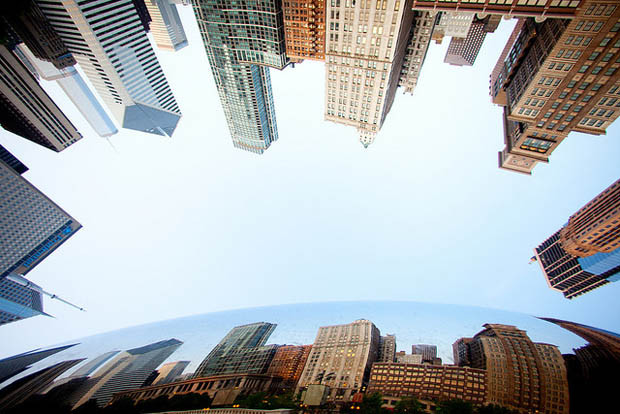 PP: What do you shoot with these days?
TH: I started getting into digital photography pretty early on. My first digital camera was a Sony Mavica — the camera that you actually put a floppy disk into the side of the camera that could hold about 12 images. I progressed from there to the earliest point and shoots and eventually ended up with a Canon 10D as my first DSLR. I ditched my film camera at that point. I graduated from the 10D to a 5D, from the 5D to the 5D M2, and today I shoot with a Canon 5D Mark III. It's the best camera I've ever owned. I mostly shoot primes with the Mark 3. I own the 14mm f/2.8, the 24mm f/1.4, the 50mm f/1.2, the 100mm f/2.8 and my favorite lens, the 135/f2. I also use an older model f/4 70-200 and my latest purchase, the 8-15mm fisheye.
I process my work on the latest generation 15-inch MacBook Pro with an Apple Cinema display. I mostly use Adobe's Lightroom software.
I'm not sure there's much to the equipment debate myself. A camera is just a tool to get a job done. My eyes usually start to glaze over when I hear people talking too much about gear. I sort of started out with Canon in digital going from the 10D to the 5D to the 5D M2 and now the 5D M3 and have just stuck with that path.
PP: What's the story behind the name "Thomas Hawk"?
Th: Thomas Hawk is the professional name that I've used with my photography for quite some time. I came up with the name when I was 16. Thomas Oliver Hawk. I've adopted it and it's become a big part of who I am. It's the only name I've ever published under. As an artist it represents taking significant control over this part of my life and allows me to more seriously focus on a body of work.
PP: Tell us about your ambitious "1 million photo" project.
TH: I've always believed in goal setting. I think more gets done with goals. As an artist I've wanted to apply a number goal to my lifetime body of work. The nice thing about goals is that they hold you accountable to yourself when it's not easy. Publishing one million photos during my lifetime will not be easy. For me one million published photos is not simply something to do with shutter actuations. I've already taken over a million photos. Anyone can push a button a million times. I'm sure many people have already published a million photos online.
For me, I'm more interested in what I consider quality photographs that I've thoughtfully put together, processed and then published as part of a cohesive lifetime project. I want my final body of work to be large and expansive. I want it to tell a story about America. I want it to provide many avenues inviting exploration from many different places. There are many sub-projects within the larger project. I've published thousands of photos of neon signs for example.
I suppose I'm also somewhat obsessive in the things that I do, and becoming fixated on a number allows me to foster and reward that obsession. Jack Kerouac had a note with a quote by Nietzsche that he put up to inspire his writing. It read: "Art is the highest task and the proper metaphysical activity of this life." My goal really is just my own way of acknowledging and representing that idea to myself.
I have no idea if will actually publish one million photos, but with life expectancy tables I can break that number down into days and weeks and months and that makes it easier to digest the pace I must work at. What the number doesn't allow for is slowing down. What it doesn't allow for is taking breaks. It forces me to always be working. I'm a big believer in hard work and I suppose more than anything that's what that number is about for me. It's a motivator that forces the factory to never slow down. I think a life deeply committed to creating art is important and the number drives commitment.
The number also does not allow me to die until I hit that mark. It allows me to exert some control over death. It holds me accountable to living the amount of time necessary to accomplish the number. This can have profound implications on things like personal health and figuring out more significant ways to live longer. It can also produce productivity gains because in order to fit all that work in you have to be more and more productive.
PP: What rate does the project require you to work at? How many photographs do you take in the average day?
TH: My goal is to process at least 360 photos every week. Based on life expectancy tables I'll need to process more as I get older if I want to publish 1 million before I die, but I'm ok with that. Right now I've got 4 young children and a day job that consume a fair portion of my time. As I get older the kids will require less time and someday, eventually, I'll stop working the day job allowing me to focus on making photographs 100% of the time. I also believe that technology will increasingly create efficiency in the digital photography space making it easier to process and publish photography in the future.
Processing 360 photos a week feels about right at present. I'm about 2.5 years behind on my processing though.
There are two parts to making photographs, shooting and processing. For a long time I shot every single day religiously. I'd make time no matter what and capture images at some point during the day, even if for just a half hour or so.
Lately my work has changed a bit. Rather than focus on shooting a little bit every day I'm more focusing on shooting much higher volume in a compressed period of time. Part of this is due to my 100 largest American cities project. I'm trying to document the 100 largest American cities by population. More broadly I'm focused on all of America, but focusing my work in this direction requires more travel. So these days I'm shooting less every single day and instead I'm setting up intense 4 to 5 day trips to various American cities where I try to shoot 20 hours a day and sleep 4. On these trips it's not unusual for me to come back with over 15,000 frames documenting a particular city.
I also will set up a lot of longer term local shoots as well. I shot the Folsom Street Fair last month, Decompression this month and the Blue Angels when they came to town weekend before last. I also do a lot of photo walks with others. We had a nice one last Thursday night with Camera Labs' Gordon Laing when he was in town.
I still routinely take my camera out for 30 or 40 minute shoots sometimes, but I'd say no day is really average. If I averaged out the number of photos I took last year, and this is just a guess, I'd probably say 300 frames average per day but with lots of concentrated intense shooting?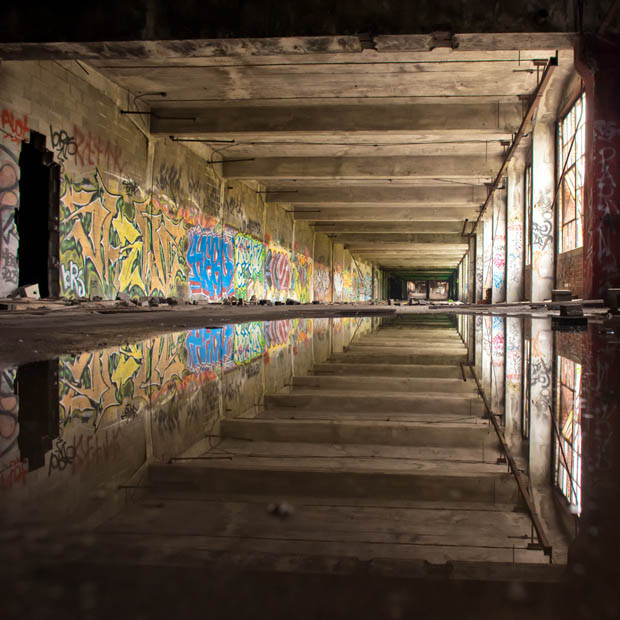 PP: What do you for a living? Do you make money from your photography?
TH: My day job is in the investment advisory business. I've worked in that industry for over 20 years and enjoy it. I find it fulfilling to be able to help people with their financial goals and planning. I work with some great people and for a great company. It's also how I pay for the mortgage and take care of my family and all that. I've kept my photography pretty separate from my day job. I'm fortunate to have a job that I enjoy and imagine I'll stick with that for many years.
People have asked me over the years if I'd like to do photography full time and my answer has always been no. Part of working as a professional photographer means that you may end up having to shoot things that are not your passion. I've shot a few weddings and done some work for hire for magazines and stuff like that and it's just not my thing. Personally speaking I want to always focus on shooting what I want to shoot. I never want to feel like I need to shoot something because it's a job or because I'm being paid to shoot it. There's nothing wrong with folks who choose to become full time photographers for a living, it's just not what I want to do.
I do make income from my photography. I don't really market my work with any sort of effort though. I have a SmugMug page where I sell some prints. Some of my Flickr photos are represented by Getty. I have a few galleries that represent some of my work. A lot of my photography related income just comes in from people who contact me about licensing photographs or larger custom printing work. My wife handles the business side of the photography for me. It's nice to have money coming in from photography, but I wouldn't want to have to depend on that to get by day in and day out.
PP: Tell us about your $2 portrait project. What are some things you learned through it?
TH: My $2 Portrait project probably goes back to a night on a bridge in Portland when a random homeless looking stranger was trying to get my attention while I was shooting. I listen to music a lot when I shoot and rather than stop and turn my music off and find out what he wanted I just said that I didn't have any money to him. This agitated this guy and so I turned my music off to hear what he had to say. He told me that he wasn't asking me for money, but that he wanted to know if I would take his portrait. I felt terrible and realized how dismissive I'd been to another human being. I did take his portrait and apologized profusely for my rude behavior — that episode made me reflect more deeply about how I deal with people out on the street.
When I first moved to San Francisco after college I'd routinely give spare change to anyone who asked. After a while I got tired of constantly being hit up and so I started declining these requests. A lot of people quickly started to become almost invisible to me. I found myself not even responding to requests for money, completely ignoring people. In my mind I rationalized that these people were just spending this money on booze or drugs or whatever — but what I was really doing was avoiding interaction.
Human interaction is an incredibly powerful thing. I think in a lot of ways I've become less and less connected with other humans as I've gotten older and so I decided to make a conscious decision to embrace connection with those on the street going forward. I decided that this connection was a positive thing for me and a positive thing for the person I connected with. To this end I started my $2 Portrait Project. Basically now anytime anyone asks me for money I tell them about my project and offer to exchange them $2 for their portrait. While I'm making the portrait I spend a little bit of time getting to know them — their background, their family, what they care about, their situation, whatever they want to tell me.
Sometimes they want to know more about my project and I talk to them about that. I'll show them some of my other portraits on my phone. After I take their portrait I process it and publish it with their first name and a brief write up on our conversation.
For the most part people on the street seem to like the idea. I have had people decline and that's fine too. Even there though there is usually a connection, an opportunity to have a conversation and I think this is far better for them and me than simply ignoring them.
In terms of what I've learned through the project I'd say I've learned to be more open to other human beings while out shooting. I find myself engaging many more people than I did before my project in general. Through this engagement I've been taken down all kinds of crazy roads that have led to interesting people and places to explore and document.
PP: Where do you see online photo sharing in five years? What are some major trends you're seeing?
TH: I think the ability to cheaply publish our photography on the web has been one of the most amazing things in the history of photography. I think it's fundamentally changed photography in some major ways. I've been involved with online photo sharing for close to a decade now. I joined Flickr the first year they launched and publish photos on many different sites and platforms and have explored many others. The space is constantly innovating and evolving.
The biggest trend I'm seeing right now is that today the largest, most profitable, most powerful internet companies are coming around to recognize how important photography is to their businesses. More than any other move in the last decade, Google embracing photography through Google+ in the past few years has dramatically accelerated development in online photo sharing.
Photography is the foundation of Google+, and Google+ is probably Google's most serious initiative at present. The Google Photos team is one of the most high profile empowered teams there and they are pushing the envelope hard. Photography completely dominates the G+ web experience and even more so the G+ mobile apps.
More than just creating a great space for photographers on the web, Google's push increased competition in this space. Both Flickr and Facebook have poured significantly more effort into photo sharing because of competition in this space by Google. Remember what photos looked like at Facebook a few years ago? Tiny little postage stamped sized thumbnails in a news feed. Today they are featured prominently on your timeline, can be expanded and enlarged even to full page. Facebook bought Instagram, came out with their own mobile photo app and even the basic more general Facebook mobile app has become far, far more photo centric.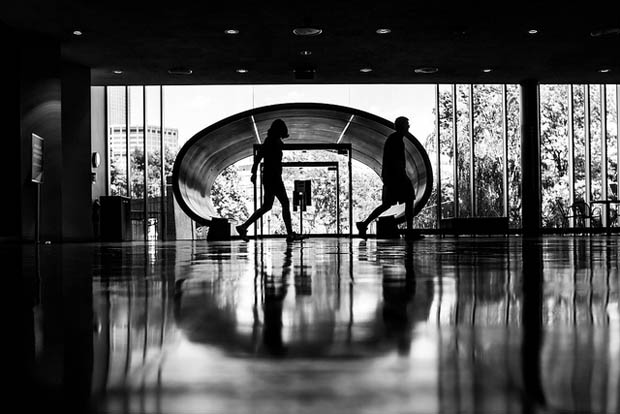 Likewise sleepy old Flickr finally seems to be waking up and innovating. Markus Spiering who runs photos over there is doing a terrific job right now. The new justified photos layout is one of the best layouts for photo engagement on the web today.
For the longest time Flickr was the only game in town, now Flickr will have to fight like hell to compete in the photo sharing space for serious photography. Instagram blew them out of the water with mobile and now the big boys over at Facebook and Google have their sights on this business and are aggressively going after it too. Folks like 500px are showing how beautiful design can be with photo sharing. Competition is such a beautiful thing. With competition consumers/photographers win.
Monetization for non-professional photographers will be a big trend in the next five years. Google and Facebook haven't gotten into this game yet. Yahoo/Flickr has their toe in the water with the Flickr/Getty deal. This is going to get much bigger though.
Probably only about 1% of quality photography these days are being represented for sale. 99% of the quality photographs out there are just sitting around waiting for someone to come up with a good way for people to sell these. As these photographs eventually find their way to market, it will be like an explosion for where the money from stock photography goes. There will be enormous fragmentation and much broader distribution of this pie.
Google is probably the most likely and capable company to break the multi billion dollar stock photography business wide open and they should. Getty's 20-40% payout is paltry. It's not fair to photographers and the stock photography market is screaming out for a more efficient democratic delivery system. The problem is that it's very difficult for anyone to compete with the 200 pound gorilla that is Getty at this point. A lot of people are trying, but I think it's really Google, Facebook or Flickr who have the clout, reach and power to most seriously move the needle here. Apple, eBay or Amazon could do it too but I don't get the sense that they care about this.
I think in general photos continue to get bigger and more beautiful on the web. Bandwidth and storage will continue to get cheaper. Both Facebook and Google+ downsize your photos right now because it would just be too expensive to let you store all your full sized originals there. I think as monetization strategies come around (which will require high res originals) that the storage/cost problem will get solved.
I think photo processing tools will become much more widespread. Google just bought Nik Software. I don't think people really realize how much of a final photograph comes down to how you process an image. The "OMG" advances in photo processing have been so intense over the past few years, and I'm not just taking about things like HDR (and even in-camera HDR). What Adobe's done with Lightroom is just so incredible, but it's really just the first wave. Noise reduction, filters, and lighting tools… all of this will become much more used and available by everyone.
More and more these tools will be integrated with photo sharing online and in the cloud. Drag and drop will become more and more prevalent for photo processing. Instagram made adding a filter as simple as pushing a button. MacPhun has an interesting desktop app that does similar things called FX Photo Studio Pro. Today you can buy Trey Ratcliff's Lightroom filters and apply much of the work he's done straight to your own photo super easily. Photoshoppery is going to get way dumbed down and used by far more people.
In the bigger picture photography is getting more and more popular in our society in general as more people are discovering that they too can create great looking images. I think this ignites a bigger audience for photography and photography-related services. It's becoming everybody's favorite hobby.
Not to sound like a complete kiss ass here or anything, but PetaPixel is probably the best photography blog on the web right now. I think blogs like yours and other online content related to photography will continue to gain an audience and attract the rapidly growing number of emerging photographers. At some point camera manufacturers will recognize that sponsorship and advertising for sites like yours is a much more effective use of dollars than money spent on dying print publication.
Curation will become super important too. I've been talking to Art Chang, who is a very talented photographer and equally talented software engineer, about ways to aggregate the very best photos from all of your contacts across all sites in a super compelling format. So many photographs are shot at us from every direction these days. We need a way to filter out the noise and have the very best photos published by all our friends presented to us in a "best of" sort of way on a daily basis. With too many photos in silos today and the silos not doing the best job at surfacing the photos we need to see most, we miss a lot of photos every single day that would be important for us to see. We need a central clearing place for photos by our contacts that is really site agnostic and super smart at showing us the very best photos. Photos without borders.
Companies like SmugMug who allow you to sell your work online will do well — so will companies that allow you to make things like books. Blurb is positioned well here. More and more our prints will be jumping off the computer screen and into more traditional forms. You'll see more actual gallery photography shows becoming more accessible to non-Pro fine art photographers. Anyone can make a print now. Anyone can make a book. Self publishing will continue to thrive. Some of the collaboration around group photography that Ivan Makarov and others have worked on with Google+ is exciting. I think we see more of that.
As plasma/LCD gets cheaper and cheaper more and more photography will be publicly exhibited through these sorts of displays and privately exhibited in our homes. Our visual landscape will get more interesting. Photos will be everywhere. So many more public spaces will become visual digital galleries. At the same time retina display tech and stuff like this will make photos on these sorts of displays look better and better.
Companies that develop mapping and travel related products like my friend Trey Ratcliff's Stuck on Earth app will do well. Caterina Fake, the co-founder of Flickr, started a new sort of photo mapping company called Findery. I don't know if that will work or not but I think mapping great photo sites for travelers will be a big niche. It wouldn't surprise me to see Google doing more here as they dominate maps right now. Their Panoramio site already collects a lot of geo data, but it's the refined, curated, socially ranked stuff that will end up being the most valuable.
I think that video programming devoted to photography will become more popular. I think photography could become some of the most popular content on Youtube going forward — I could see photography shows making the jump to more mainstream television channels like cooking/chefs did.
Producing photography video content will get easier and easier. Already Google+'s on air hangouts pave the way for this. Things like Google glass will allow a photographer to broadcast from a photo shoot live allowing people to see everything that they see — I could see an app being built into a camera that broadcasts to your Google glasses all your camera settings as you shoot and streams this to a live audience. The next five years are going to be great for photography and photographers.
PP: If you were an investor and had to back one photography-related company, which would you put your money on?
TH: Well, I'm not really in a position to recommend any publicly traded companies and most of the companies that dominate photo sharing these days are bigger than just photo sharing. Google, Yahoo and Facebook all do things beyond just photo sharing and it would be hard to buy them as a pure play investment in the photo space. I think 500px and SmugMug are both interesting.
I like to think that the biggest gains in investment from the next wave in photo sharing would come from smaller start up opportunities though. Instagram worked out pretty well for their start up investors for example.
I mentioned Art Chang earlier in this interview. If I were investing he'd be the sort of guy that I'd back financially. Some smart VCs ought to look him up and talk to him about the photo space. He's a tremendously talented software engineer with a successful track record in software development. I've been talking with Art a lot lately about what I think will be the next big thing in photo sharing and I think he gets it and can build it. He's already built a sandbox version of the best Flickr photo viewer that I've ever seen. People are going to love it when they get to try it out.
I think two things are going to be big: photo aggregation across multiple sites through APIs and social based curation algorithms that are trained in machine learning. Pinterest has been wildly successful. People like curation. Pinterest isn't a pure photo sharing site though and everything there is done manually by people. Art is building a tool to separate the best of the best from everything else using social signals and machine learning to curate.
A big problem with photo sharing today is that you miss too much of the good stuff. You don't have time to go to 5 sites a day and then page through endless pages of new photos by recency. Art's building a killer tool which will pull everything into one place and rank it all for you. This could be very, very big. The initial results of what I've seen of his work are great.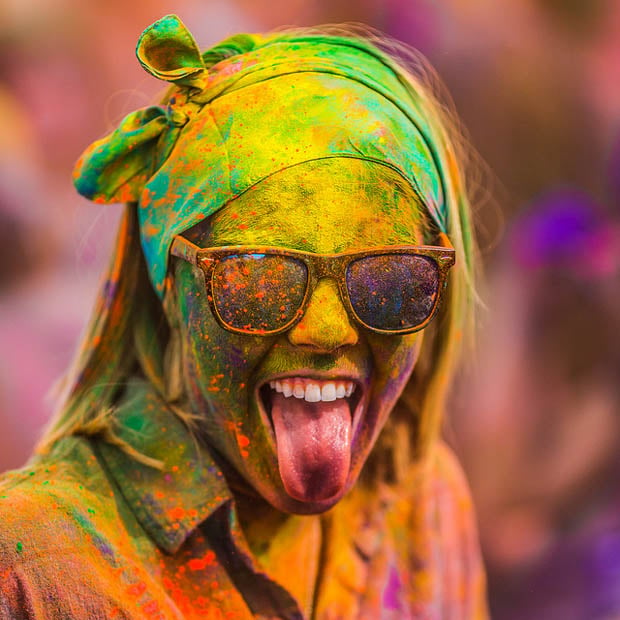 PP: What is the biggest piece of advice you have for aspiring photographers?
TH: My biggest piece of advice for aspiring photographers is to work your ass off. You have to be passionate about photography and you have to work hours and hours and hours and hours at it. Henry Cartier Bresson said that your first 10,000 photos are your worst. In today's more digital world I'd say your first 110,000 photos are your worst.
If I look at the people who I admire most in photography, there is one consistent theme. They work damn hard. They eat, breath and sleep work. William Eggleston, Garry Winogrand, Lee Friedlander, what do they all have in common? An amazing work ethic. Andy Warhol never stopped working. He was just constantly working over and over and over again. Too many photographers today want it easy. Too many photographers today feel that they are owed success. When I hear photographers today complaining about something about photography, it's almost always just because they aren't working hard enough.
I'd tell photographers today never to complain about things in photography. If something's not working out, the problem is likely that you just aren't working hard enough. Work harder and something will happen.
PP: Anything else you'd like to say to PetaPixel readers?
TH: I'd say we're living in the most amazing age of photography that's ever existed. The tools are cheap enough today that anyone can be a photographer. Anyone can produce great images. There really is no longer a single limitation for why someone can't produce great photography.
One piece of advice I'd give is to ignore the haters. There are so many haters out there online — so many people who want to tear people down and tell you that your work is crap. Most of these people are petty, jealous types who are not worth their salt. Ignore them. Don't let them keep you from creating and publishing your work. Be true to yourself and create the work you were meant to create.