Interview with Laura Brunow Miner of Pictory
Laura Brunow Miner is the former editor-in-chief of JPG Magazine and founder of Pictory.
---
PetaPixel: Can you tell us a little about yourself and your background?
Laura Brunow Miner: I have a background as a print designer, but haven't worked as one in a few years. I really enjoy deciding each morning whether I'm going to be an editor, designer, writer, entrepreneur, internet geek, or photography lover that day — or all of the above. I'm originally from a suburb outside Dallas, and spent seven years in the lovely college town of Lawrence, Kansas.
PP: How did you first get into photography?
LBM: I've got a long history with photography. I co-founded my high school photography club, and as a teenager I worked at both a one hour photo lab and a contemporary art museum. In college I did some event photography and took some classes while getting a degree in International Business with a concentration in art and design. After graduating I worked for an architecture firm in Lawrence, Kansas, as a graphic designer — though I often tagged along with the architectural photographers, and did some shooting myself.
Six months after moving to San Francisco I landed a job as a print designer for JPG Magazine, and over a few years there, worked my way up to editor in chief. During that period I realized how fulfilled I was by immersing myself in photography as an editor, particularly in a community setting where the results are always surprising.
PP: What was your first camera?
LBM: I learned on my dad's fully manual Nikon F from the 60s — the original photojournalist camera.
PP: What equipment do you use now?
LBM: While I love taking photos, I don't consider myself a photographer, and shoot pretty casually. I take a lot of iPhone photos, do some underwater point and shoot photography with a Canon Powershot D10, use a Canon Rebel dSLR, and just started playing around with a LOMO LC-A+.
PP: What is Pictory, and why did you start it?
LBM: Pictory is an online publication for big photos and small stories. I designed and founded it as a way to create my dream job for myself. I also felt there was a need for more online publications with the care and intention of print magazines, but also the practicality of the web.
PP: How many people are currently involved in Pictory at this point?
LBM: Just one, myself. Though I hired Jeff Croft of Seattle to build Pictory for me on a Django platform, and my husband, Wilson Miner, has been incredibly helpful with advice and ideas. I also plan to continue to work with a guest designer and guest copyeditor on each showcase.
PP: Why did you choose the name "Pictory"?
LBM: Besides the straightforward "picture + story" which helps explain that captioned photos are submitted, "pictory" is also a term used in other cultures for photo stories (try googling it!). Plus, I wanted a name that felt catchy enough for the Web, but didn't immediately seem misspelled. (For example, I own piktory.com but opted for pictorymag.com instead.) I'm an editor after all — and particular about spelling and typos.
PP: How do you choose the photos that are included in the showcases? What are the things you look for?
LBM: Many factors go in to the selection. Is it an eye-catching photo, and does it look good at 1,000 pixels wide? Is there a unique perspective to the image or caption, or do I have a dozen other entries from the same viewpoint? Is it the best of those dozen? Does it work well in the flow of the showcase? (IE: too many vertical photos in a row can fatigue the eye, etc.)
PP: What has been the most challenging part of getting Pictory off the ground?
LBM: Putting one foot in front of the other during the months when my "to do" list seemed infinite. Design is fun for me, but writing specs or working on legal documents is not.
Another challenge was "keeping my eye on the north star." One of the things that made the site successful was feedback from dozens of smart Web industry friends during development. The tricky part was staying focused on my own vision while processing smart advice that wasn't always right for me.
The actual logistics of starting the online magazine was really fun — I wouldn't call it a challenge. After a year or so of just doing editorial, it was thrilling to get back to design work — and a total luxury to have plenty of time to iterate and fine tune the design. Watching a capable developer think things through and ask the right questions during the code process was just as exciting. Pictory is sort of halfway between running JPG and a blog, so I felt pretty secure about how to execute it from the beginning. If I got stuck, I either went in favor of simple or waited until I had an instinctual feeling for what was right.
PP: What are some common mistakes photographers make in photos submitted to Pictory?
LBM: The number one mistake I've seen is people using the caption to describe things we can see in the photo. For example, if it's a shot of a woman on a rooftop, they'll describe her appearance and posture (which we can see) without explaining what they remember about the moment. It's the equivalent of a stranger coming up to you at a party and telling you about his outfit, and you wanting to respond, "I can see your outfit, I want to hear about you!"
PP: What is the most important thing you've learned so far through Pictory?
LBM: I've learned how much faster I can learn and improve when running an online publication than I could when running a print publication. It's like the difference of shooting with a digital camera or a film camera, in terms of the speed of feedback. I've also learned how completely fulfilling this work is to me!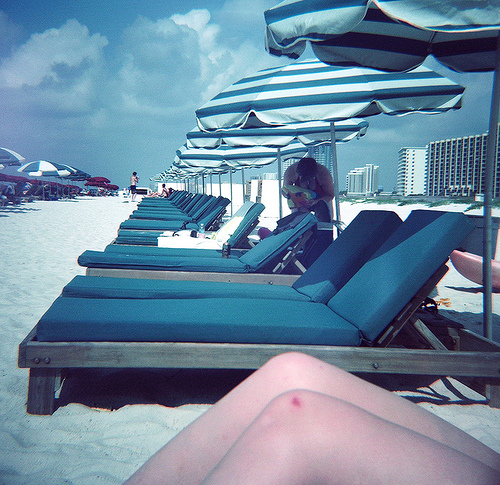 PP: What's Phoot Camp and why did you start it?
LBM: Phoot Camp is an invite-only camping trip for photographers that I founded last October, and which will continue annually. I started it because I love meaningful fun! I think I might be a "collaboration matchmaker" in my next life (or next career) and introducing 20 talented people to each other was well worth the hard work of organizing. I was thrilled with the photographs and videos that came out of it (displayed at http://phootcamp.com) and I'm really happy to see the friendships and working relationships that have thrived since.
PP: In your opinion, are there any "Silicon Valleys" of photography? If so, where?
LBM: LA and New York, because they are the two easiest places to make a career out of photography. I love visiting New York because it's so easy to end up at dinner with a photo agent and drinks with a photojournalist and then brunch with a photo curator — and have great conversations along the way. San Francisco doesn't have the same density of photo industry folks, but I pal around with new media innovators here and love it.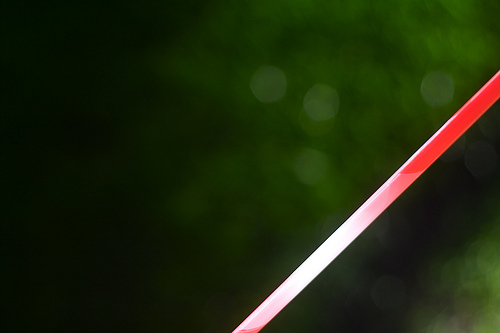 PP: Do you think we'll see the end of print magazines as we know it? How is the landscape changing?
LBM: No, but I do think we'll see an explosion of online magazines, as people are doing some really smart thinking on the topic already. Sports Illustrated and BERG are great examples.
I think there will absolutely be room for both in the market, though I'm going to compare print magazines to film again and suggest that they might be more of a purist offering. But I'm not sure if I even believe that, because who doesn't love curling up in a recliner with a magazine?
PP: What are the main advantages and disadvantages of online magazines?
LBM: The feedback and metrics available for online media will turn good editors into great ones very quickly. Plus, there are so many possibilities for expanding on ideas, using infographics, quoting or referring to content, etc., online. I can't wait to see the piggybacking and sharing of ideas that happens.
That said, online magazines don't have the tactile appeal or portability of print publications — nor the mastery of the medium that has been achieved by some print offerings.
PP: Who are your favorite photographers?
LBM: My favorite "famous" photographer is Roger Ballen. Of the photographers I know, I could name dozens, but Bernie DeChant, Matt Nuzzaco, Paul Octavious Cribb, and Steph Goralnick are all consistently great.
PP: Anything else you'd like to say to PetaPixel readers?
LBM: If you'd like to be considered for Phoot Camp or have feedback on Pictory, feel free to contact me at [email protected] Thanks for reading!
---
Image credits: Photographs by Laura Brunow Miner. Headshot taken by Wilson Miner