Photographer Promotes Himself Through Bizarre Studio Portraits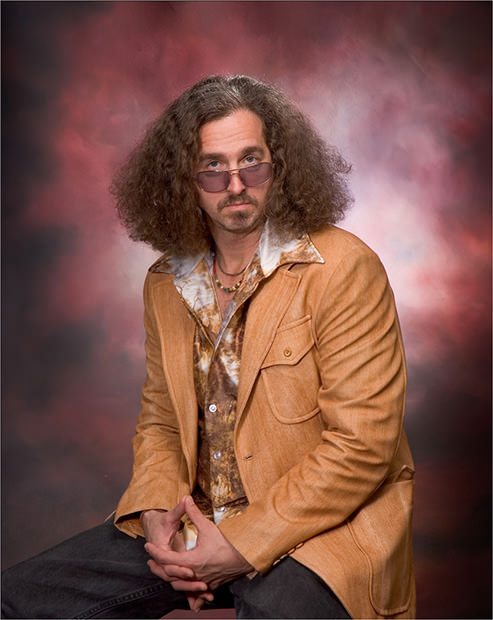 Getting potential clients' attention in the world of photography can be a difficult task, but photographer Gordon Stettinius has been doing quite a good job at it. So good, in fact, that one studio owner asked him to "never send anything to them again. Ever." His secret? Sending bizarre studio portraits as a follow-up.

For the past three years, photographer Gordon Stettinius has been creating studio portraits showing himself with drastically different appearances. In one he poses as a state governor. In another he looks like Bob Ross' brother. Due to the fact that he actually styles and shaves his real hair, Stettinius can only conduct a new shoot with his collaborator Terry Brown every couple months. The resulting project is titled Mangini Studio Series.
Mangini Studio Series (via Wired)
---
Image credits: Photographs by Gordon Stettinius/Terry Brown and used with permission