Marc Jacobs Slaps Graffitied Store Photo onto Shirt, Gets Last Laugh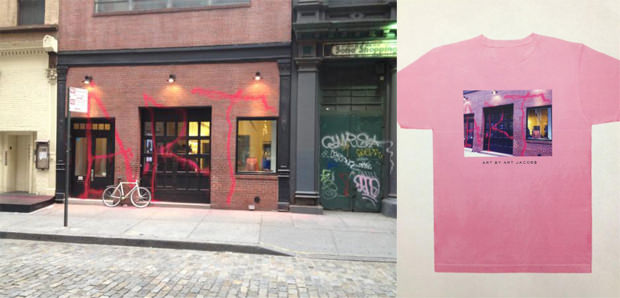 Don't mess with Marc Jacobs. That's the lesson graffiti artists should take from a teensy little altercation between Marc Jacobs and the infamous graffiti artist Kidult. When Marc Jacobs employees awoke to a vandalized Soho boutique the morning after the Met Ball, they snapped a few photos before starting to clean it up. But instead of just stopping there and moving on, Marc Jacobs decided instead to turn the whole thing on its head, slap the photo on a t-shirt, and sell it with the caption "Art by Art Jacobs."

And how much will it cost you to obtain this wearable art? According to Marc Jacobs' twitter:
Now that's getting the last laugh.
(via New York Fashion)