Photo of the New Sony NEX-F3 Leaked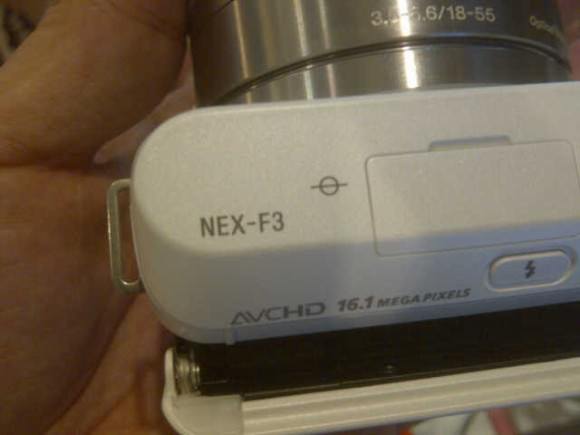 Sony is due to announce a new addition to its NEX cameral line, and it looks like the first picture of that new addition has just hit the rumor mill. Sony Alpha Rumors is reporting that the NEX-F3, which will replace the NEX-C3, will be officially announced sometime next month.

You can tell from the picture that the camera will have a 16.1MP sensor (probably the same one found in the Nikon D7000), AVCHD video, and a pop-up flash (a feature previously reserved for the higher-end NEX-7). People are also concluding that the F3 will have a 180 degree tilting LCD screen — a first for the NEX series and a feature that would make taking self portraits much easier.
Fortunately, unlike with the rumored D600, we don't have long to wait before the official announcement. Until then, Sony fans will just have to hope the company springs a few more leaks.
(via Sony Alpha Rumors via The Verge)