Sony Springs a Massive Leak of NEX-F3 and A37 Photographs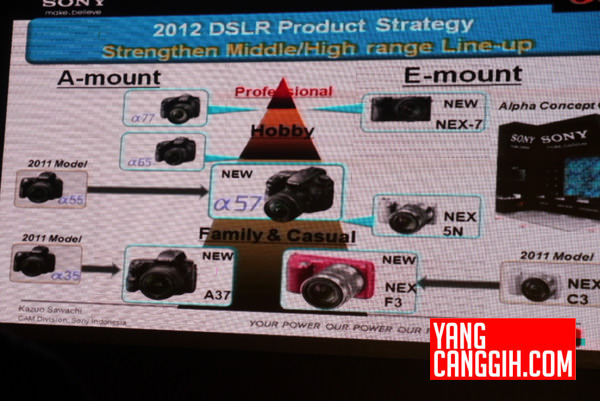 Not so much a "leak" as the proverbial flood gates opening, earlier today the Indonesian website Yangcanggih released what amounts to a full gallery of both the new NEX-F3 and A37 cameras, giving Sony fanboys (and girls) plenty to get excited over. The pictures confirm many of the previous rumors: the NEX-F3 does have a pop-up flash, and the 180-degree tilting screen is also a feature; while the A37 is receiving an articulating screen as well.


Unfortunately, the pictures can't tell us about the internals of either camera, but what the rumors managed to show about the NEX-F3 that the previous pictures did not is that the F3 is making no attempt to be smaller. Instead, Sony have given it a bigger grip, making the camera look much more substantial than the C3 it's replacing. Some are saying the new form factor means the miniaturization war is coming to an end, now if only the megapixel war would follow suit . . .
(via SonyAlphaRumors [2])