Kodak Trying To Get Its Name Removed From Kodak Theatre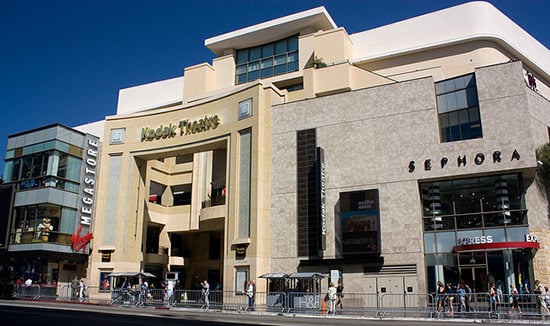 Kodak Theatre, the famous theater on Hollywood Boulevard that hosts the Academy Awards, may soon have a different name. As part of its recent bankruptcy filing, Kodak is now trying to get out of the 20-year, $75-million-dollar naming rights contract it signed back in 2000. The theatre's about page states,
The naming of Kodak Theatre, in a 20-year marketing partnership with Eastman Kodak Co., was one of the most significant non-sports corporate sponsorships in history. Kodak's prominence and long-standing connection to the film industry in Hollywood made the relationship a natural. In fact, for the 78th consecutive year, ever since the inception of the Academy Awards, Best Picture was produced on Kodak film.
The next annual payment owed by Kodak is reportedly $4 million.
(via The Hollywood Reporter)
---
Image credit: Kodak Theatre by mkoukoullis