A Photographer Who Throws Herself at Men, Literally
Photographer Lilly McElroy has a unique series of photos titled I Throw Myself At Men that consists of self-portraits showing her launching herself into the arms of strangers.
For this project I went to a lot of bars and I literally threw myself at men who I didn't know. I used my body as a projectile, hurling myself toward strong, vulnerable men who were waiting to catch me. Poised in a perpetual state of social awkwardness and in full possession of the ability to subvert stereotypical gender roles, the photographs pose questions concerning relationships, social connection, sex, gender, and the desire to form relationships quickly that are both intense and long lasting.
The project got started after McElroy placed ads on Craigslist asking for men who'd be willing to meet blind date-style in bars and have McElroy throw herself at them.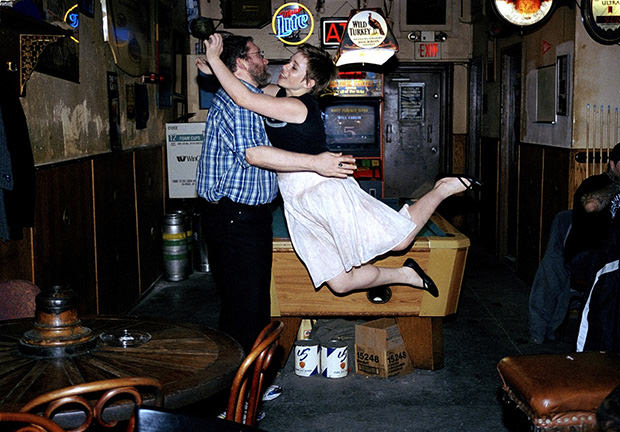 I Throw Myself At Men by Lilly McElroy (via My Modern Met)
---
Image credits: Photographs by Lilly McElroy and used with permission