Photos of Strangers on a Beach, Captured by the Subjects Themselves
Stranger Tourist Self-Portraits is an experimental photo project by photographer Benoit Paillé that consists of photos of strangers encountered on a beach in Mexico. What's different about the series is that the photographs are captured by the subjects themselves, as evidenced by the remote shutter release cable seen approaching the camera from the strangers' hands.

Paillé explains that he wanted to remove himself from the process and allow the strangers to determine their own "decisive moments":
For this project, I also [used] a shutter release in order to give to the subject an apparent control over his picture where he manages himself the "decisive moment" which won't rely into the photographer's hands. Once the settings and composition are made, I have tried to erase myself completely from the moment to allow the stranger to face with himself.
The photographer also points out the similarities and differences between his project and Rineke Dijkstra's photos of teens on a beach. One is gloomy, the other is sunny. One shows awkwardness, the other is still awkward, but in a slightly less self-conscious way. One is photographer-controlled, the other is subject-controlled.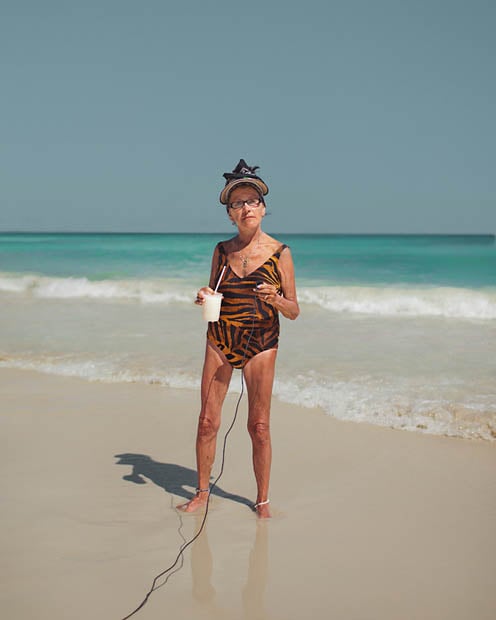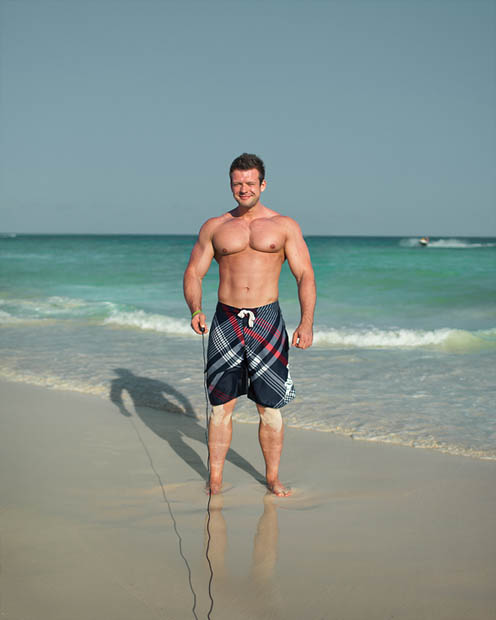 You can find more photos from this project over on Flickr.
Self-Portrait Tourist Stranger [Flickr via Behance]
---
P.S. Paillé is the photographer behind the non-place portraits of strangers we featured last week.
---
Image credits: Photographs by Benoit Paillé